Who is Jo Jorgensen, the Libertarian Party candidate whose votes have prevented Trump and Biden from singing victory
Until this Thursday, Jo Jorgensen had 1.1% of the votes in the US presidential elections. Who is he and what does he propose?
Presidential elections in the US appear to revolve around just two candidates, President Donald Trump or former Vice President Joe Biden. But outside the margins of his massive campaigns, there were other applicants.
Sometimes alternative competitors can steal decisive votes from the more high-profile ones.
In these elections, Jo Jorgensen , of the Libertarian Party, became the third in the contest and, although far from the favorites, his votes were n more than those that separated Trump and Biden in states such as Nevada or Georgia , keys to define the chose.
Until this Thursday, Jorgensen, 63, had garnered more than 1.6 million votes, 1.1%, the second best vote that the Libertarian Party has obtained in its history in the presidential elections, only behind the percentage received by the candidate. President Gary Johnson and his running mate, Bill Weld in 2016.
But who is the candidate and what does he propose?
Entrepreneur and politics
Jorgensen, born in 1957 in Illinois, has been a member of the Libertarian Party since 1983, which describes her as "bold, fearless and kind."
Psychologist, mother of two children and grandmother, she has a Master's degree in Business Administration from Southern Methodist University and a Ph.D. in Industrial and Organizational Psychology from Clemson University, where she also teaches courses in Psychology.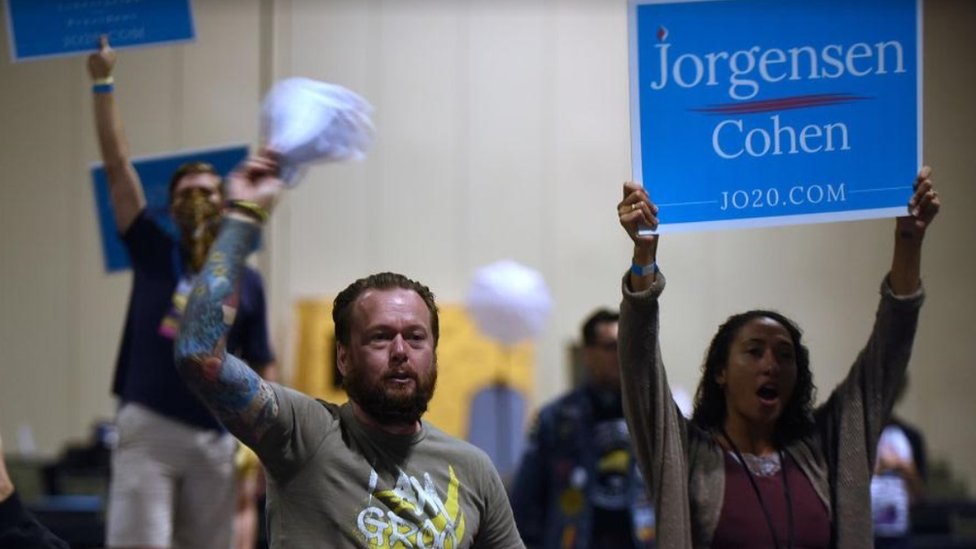 He was a marketing representative for IBM; then, owner and president of DigiTech, a software backup company ; And, since 2002, it offers consultancies to other companies, according to information from its campaign.
In addition to his private activity, he is a longtime member of the libertarian movement, although he has not won any public office.
In 1992, she was a candidate for the US House of Representatives for South Carolina and in 1996 she was a candidate for the vice presidency, with Harry Browne as a nominee for the presidency.
This year she became the first female candidate in her group for the US presidency.
During his campaign, he proposed creating a health system based on the free market, without the intervention of the state or insurance companies.
He also promised to eliminate the income tax, end the war on drugs, abolish the DEA, pardon those guilty of non-violent drug-related crimes, and encourage addicts to seek help and rehabilitation.
His platform also offered to end subsidies for large corporations, legalize marijuana and bring home US troops currently in conflict zones.
Who are the libertarians?
Created in 1971, its motto is: "Minimum government, maximum freedom."
Libertarians oppose "any government interference in people's personal, family and business decisions", excessive government spending and believe that taxes should be drastically cut or eliminated.
For them, the role of government should be limited simply to helping people defend themselves against the use of force and fraud.
In social issues they are characterized by their defense of individual freedom and the most liberal and tolerant positions.
They consider that each individual has the right to control their own body, their actions, their speech and their property and they also show themselves in favor of the right to have weapons.