Tristán de Acuña: what it's like to live on the world's most remote inhabited island
Welcome to Tristán de Acuña, a place so remote that not even the new coronavirus has arrived.
"I wouldn't live anywhere else," Harold Green told the BBC a few years ago.
But Tristán de Acuña is not for the fearful.
To say that it is a remote island is an understatement.
It is almost 3,000 km from the mainland and does not have an airport.
---

If you want to visit the most remote inhabited island in the world for yourself, this is the way to do it:
Fly to Cape Town in South Africa.
Find a sailboat to take you.
Sail for 18 days in one of the most rough seas on the planet, wait for the fog to give a little lull and take a look at the impressive mass of the main island.
Start praying that the winds die down and you have enough time to dock and get off the boat.
Get the boat out of the water before the waves crash it against the rocks or get ready to say goodbye.
Welcome to Edinburgh of the Seven Seas, the capital of Tristán de Acuña (and only population).
---
Of course, you can always opt for the "fast" boat: a trip of just six days aboard the SA Agulhas.
The only downside is that it covers the 2,810 km route only once a year , and space on board is quite limited.
You can also see if any of the few fishing boats that come and go have room to take you.
That's how difficult it is to get to Tristán de Acuña.
And it is just as difficult to get out of it.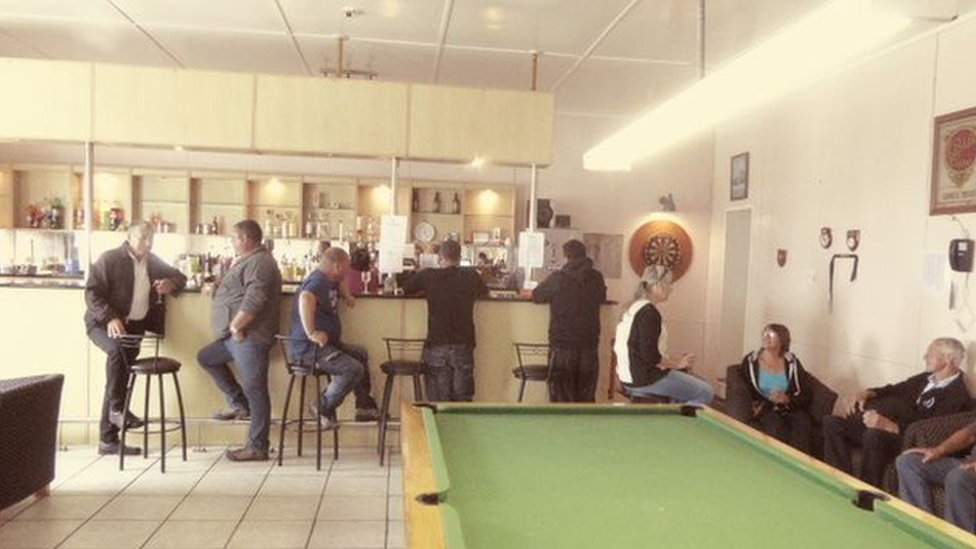 Friends for life
The 245 inhabitants of Tristán de Acuña (133 women and 112 men at last count) are crowded together in Edinburgh of the Seven Seas.
The town has a cafeteria, a room for social events, a post office and a pub: The Albatross.
There is also a small modern hospital and an even smaller school .
"Unless you leave the island, you will soon realize that the people you go to school with will be the same people you will live with for the rest of your life," Alasdair Wyllie, who until recently lived, told the BBC. and he worked there as a consultant for agricultural projects.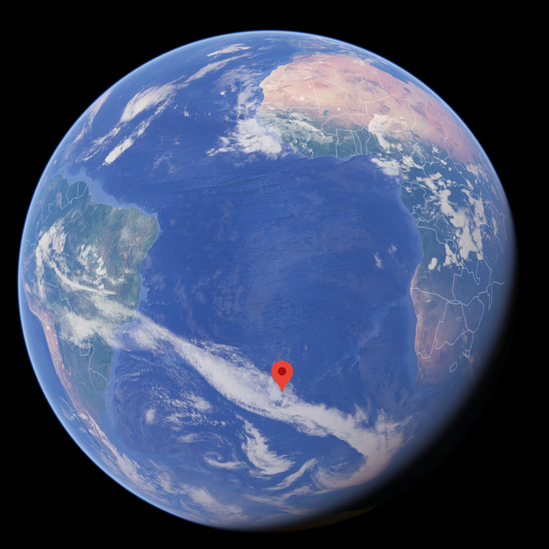 The island is also where probably know s to t or future partner , long before you're even thinking of getting married.
Perhaps unsurprisingly, if you are a local, you are most likely the proud bearer of one of the six main surnames on the island : Lavarello, Repetto, Rogers, Swain, Green or Glass.
There are only two inhabitants who were not born on the island : a man and a woman who years ago married islanders and decided to stay with their new families.
There is also a doctor and a teacher who come on temporary contracts from the UK, as the place is a British overseas territory.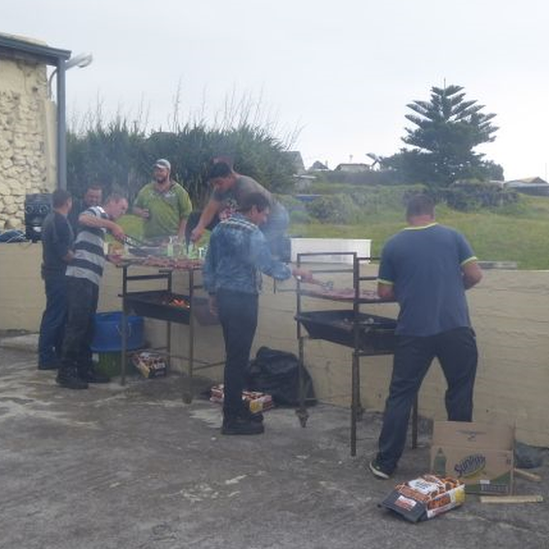 Entertainment
"It's so quiet you can hear the grass growing," says Harold, who loves the peace and quiet of his homeland.
And it is so secure that "there are no locks," he adds.
But the connection in ternet "is bad or very bad".
On the positive side, all calls abroad, when the phone works, are free.
There is also a road that takes you about 3 km along the coast to "los patches", a series of small fields protected from strong winds by stone walls.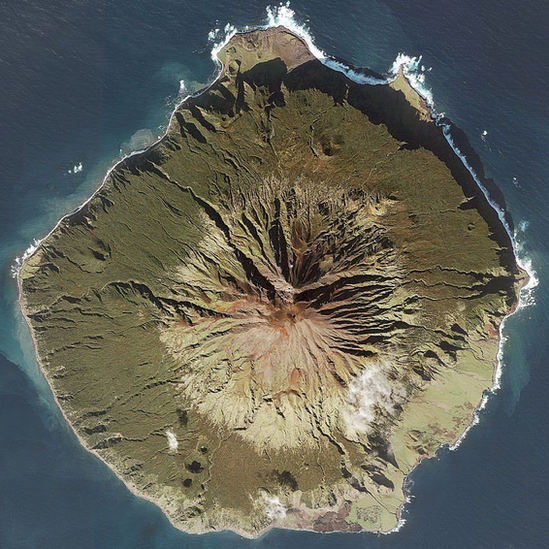 There you can grow some vegetables.
"Actually, you can mainly grow potatoes," says a former resident, "and in the summer we can go there and spend a little vacation out of town ."
The locals' favorite pastime is having a barbecue or braai, an influence from 'nearby' South Africa, and it's a good opportunity to make the most of local livestock.
Playing musical instruments and singing used to be an important part of island life, but "these days most people prefer to spend their free time in front of screens," says Alasdair.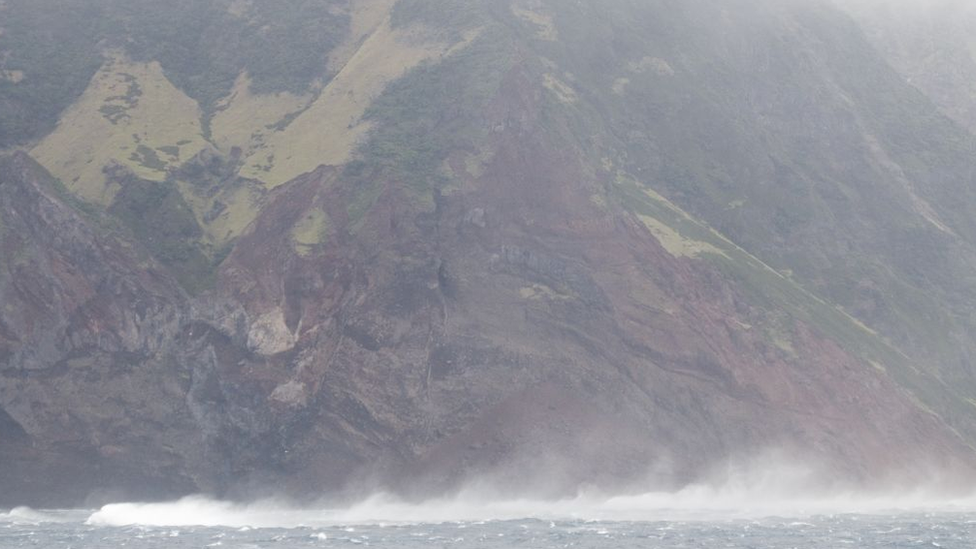 There is also the option to walk around the island, which is not more than 10 km wide at any point, and contemplate the deep valleys and rugged ridges that rise up to 2,062m above sea level.
In fact, there are almost no flat areas, and the sheer rock faces that plunge directly into the sea make up more than two-thirds of the island's perimeter.
Nearby islands
Tristán de Acuña, or simply Tristán, is the main island of a volcanic archipelago that bears the same name and of which other islands are part.
Locals sometimes go on vacation to neighboring Nightingale Islands, where the waters are less treacherous, aside from the strong currents and sharks.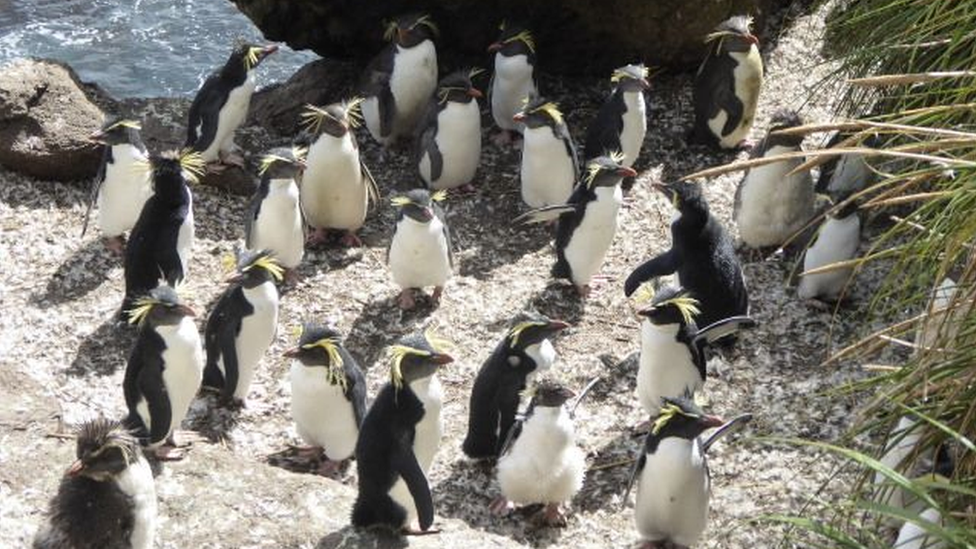 And then there's Inaccessible Island (which is self explanatory) and rugged Gough Island, where South Africa has a weather station and some meteorologists on annual rotation.
"There is a tendency to romanticize life on the island," says Alasdair.
"It is certainly a beautiful place, but it is not a paradise," he adds.
Silent islands
Aside from the whistling of the wind and the lowing of a cow on the main island, there isn't much more noise.
One of the amazing things about this archipelago is that you can be surrounded by thousands of birds wherever you go and never hear them sing.
"It's ironic that there are so many birds but no songs, " says Alasdair, who named his blog penguins-and-potatoes.co.uk in honor of the countless rockhopper penguins he and his wife shared the island with.
The lack of predators also means that some of the birds can afford not to fly, such as the Inaccessible Island quail, one of the archipelago's many unique endemic species.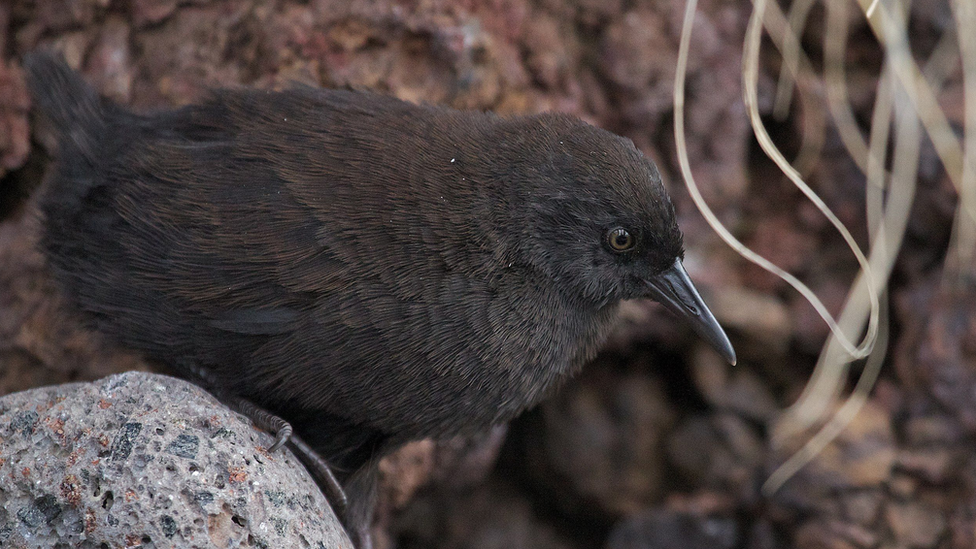 No fruits or vegetables, but lots of lobster
Living on the most remote island in the world means you don't need to isolate yourself, the geography does it for you.
But "the fact that we did not have c ovid-19 on the island does not mean we will not have affected the pandemic , " says resident Fiona Kilpatrick.
The blockade in South Africa meant that ships that normally carry goods to the island could not leave the docks in Cape Town.
"The supply chain, which is fragile at best, was severely affected," says Alasdair, who is still in regular contact with his former neighbors.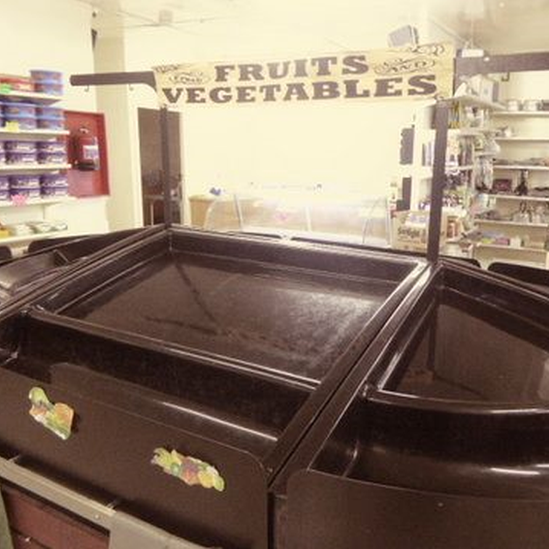 "They ran out of fruits and vegetables a long time ago," he adds.
"It is not unusual for this to happen, but who knows when fresh food will arrive again with the current situation.
What's not missing is Tristan Lobster, the local cold-water lobster that is caught and frozen by islanders and which, when exportable, provides 70% of the island's income.
The best news in years
But more radically, an unexpected side effect of how the covid has affected Tristán de Acuña is that at this time a baby was born on the island for the first time in years.

"To avoid complications, women often travel to South Africa before giving birth. But with the confinement there and communications cut off, the baby had to be born in Tristan, "says Alasdair.
Both mother and child are doing well, and the locals were delighted to welcome the new islander.
Tristan's first settlers arrived in the early 19th century and, although the population has varied since then, in recent decades it has been declining.
"While I lived there, 15 old men died, but only two were born," says Alasdair.
"Given the aging and declining population, this was very good news."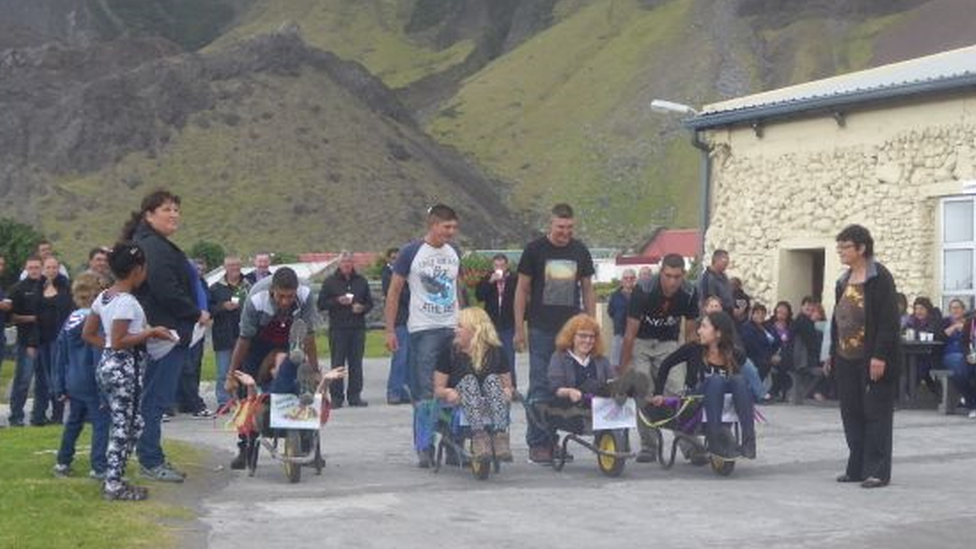 Do you want to move?
And there is even more good news for the future: "Of the three girls who were sent to the UK to finish secondary school, one will go to university, " says Alasdair.
This will make her the first young woman on the island to go to university (although a local before she graduated remotely).
If you love tranquility, you may be tempted to emigrate there, but keep in mind that it is highly unlikely that you will succeed.
"The Island Council has to approve anyone who wants to move there permanently," Alasdair says, "and most applicants are generally rejected."