The protest that Trump supporters made over the election results in Washington DC
Thousands of Trump supporters marched in Washington DC on Saturday in support of the president and his unproven allegations of electoral fraud.
They gave it different names: The Trump March, Stop DC Robbery, and The Million MAGA March (for Donald Trump's campaign slogan Make America Great Again).
This Saturday thousands of supporters of Donald Trump took to the streets of the capital of the United States, Washington DC, to support the denunciations that the president has made – without providing evidence – that there was a fraud in the presidential elections of the past 3 of November, in which the Democratic candidate Joe Biden won.
Members of various far-right groups participated in the demonstration including the Proud Boys , some of whom wore helmets and bulletproof vests.
The mobilization began at noon in a square near the White House and headed in the direction of the Supreme Court.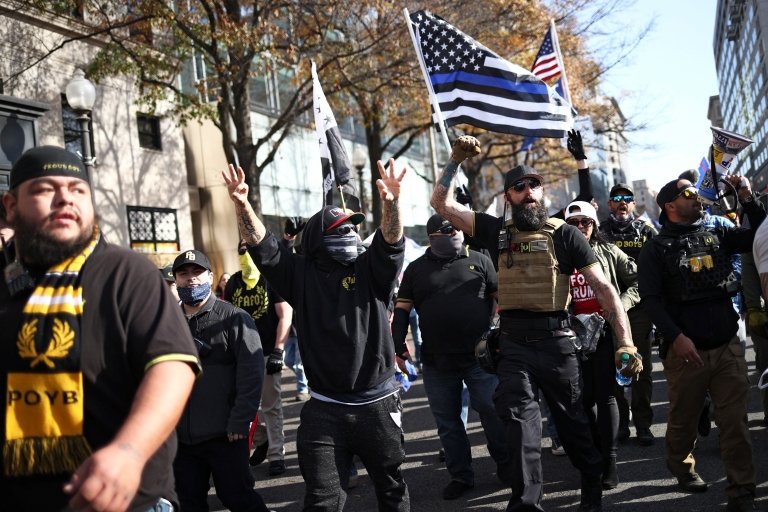 The first gathering had the opportunity to see Trump pass by when he left the presidential residence in a caravan to go play golf.
Later, Trump retweeted a video of the protest with the message: "We will win."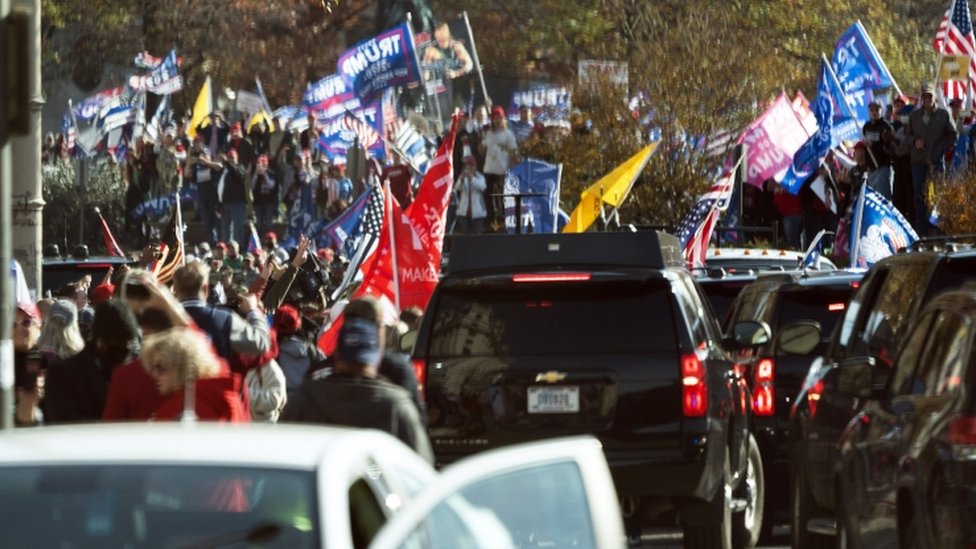 "The protesters were identifiable also because many did not wear masks, since they reject measures to contain the coronavirus, " said Will Grant, a BBC reporter who was present at the scene.
"From that point of view alone, this pro-Trump demonstration is already seen by its critics as irresponsible as it occurs as the United States struggles with one of its highest rates of covid-19 infections since the start of the pandemic, with more than 180,000 infections. and 1,400 deaths registered in the preceding 24 hours ", he added.
This Friday, Biden consolidated his victory with the projection of his victory in Georgia, which would lead him to have 306 votes in the Electoral College, far exceeding the number of 270 required to be proclaimed president.