The Huge Challenges Of Developing (And Distributing) A Coronavirus Vaccine
We tell you what are the main challenges, beyond research, for the production of a vaccine
Vaccines do not save lives by themselves but rather the immunization process does. This shows the enormous challenge that the world faces right now. The development method used to create a vaccine in the laboratory is different from that used by the pharmaceutical industry to achieve immunity to the population.
We already produce billions of doses of vaccines each year, from influenza, to joint vaccination against measles, mumps and rubella. The 2009 swine flu pandemic, in which hundreds of thousands of people died, led to some 3 billion doses being produced and delivered in just six months.
Developing a new vaccine is a long process . The Ebola outbreak in West Africa between 2014 and 2016 killed more than 11,000 people.
Scientists from the Public Health Agency of Canada have been working on the rVSV-ZEBOV vaccine since 2003 and it was not until the Ebola outbreak that clinical trials were completed. Its development concluded in November 2016 and was definitively approved three years later, only after conducting an additional study with 15,000 people.
Creating and producing an entirely new vaccine on a global or national scale while keeping the other vaccines in production is a Herculean effort , experts say.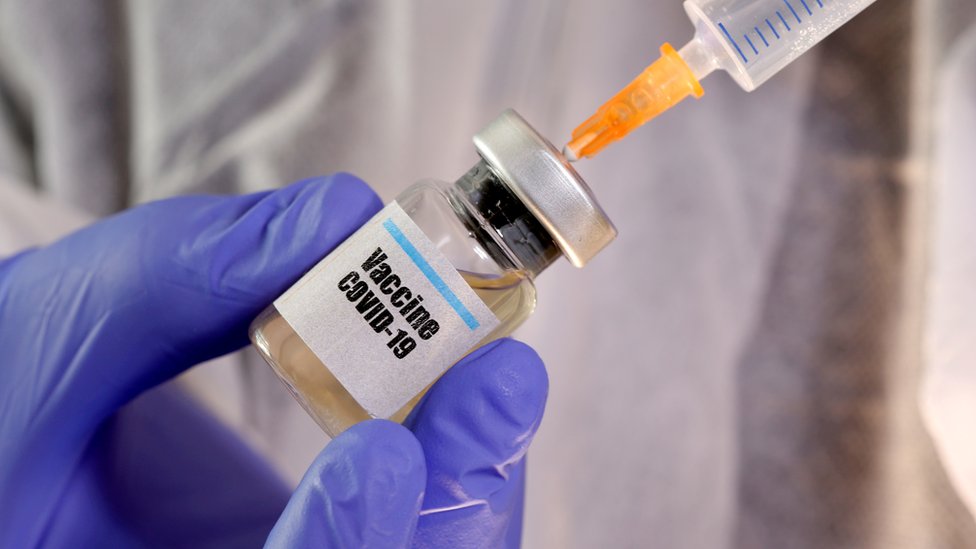 "We are making a vaccine for a virus that we never made it for before, that has not been approved, and using platforms that have not been used extensively in the clinic with patients," explains Angela Rasmussen, a virologist at the Center for Infections and Immunity from Columbia University, United States.
Typically it can take 10 years from the initial development of a vaccine to its mass distribution. But for covid-19 there is a global effort to reduce that period to just 18 months without lowering safety standards.
Key to this effort is the parallel development process that the pharmaceutical industry is using in this crisis.
Different phases
Typically, vaccine research is carried out in sequence.
There should be a development phase in the laboratory, followed by animal testing and then several clinical trial phases . Once all of these stages have been successfully completed, approval for the vaccine is requested and production finally begins.
In the covid-19 vaccine, several phases are being carried out in parallel.
The urgent need for the vaccine requires this, but it has the collateral effect that when one of the phases is completed, the information is not transmitted in the usual way.
For example, the results of animal tests often provide guidance on the approximate dose at which human testing should be started. In the current context, the data obtained in the different phases must be analyzed simultaneously .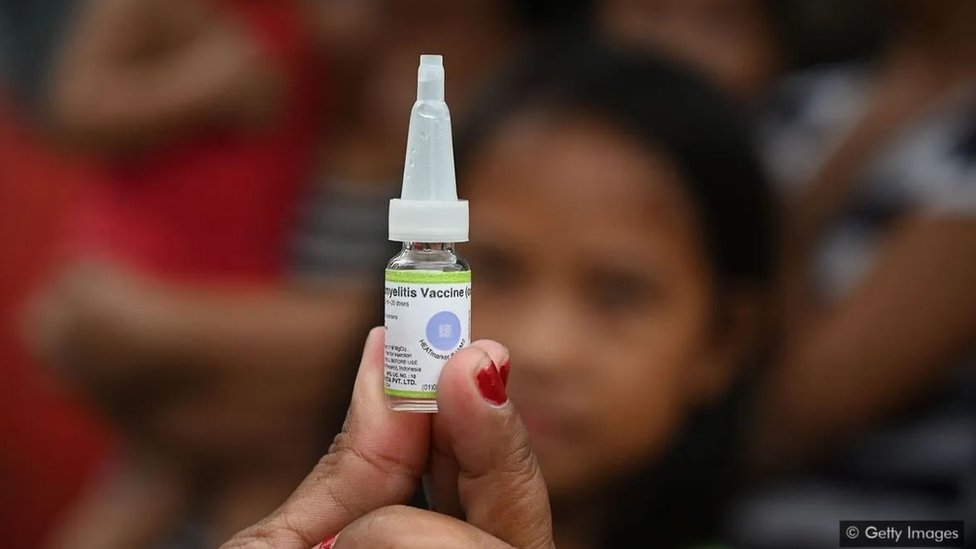 "We're actually looking at preclinical data from non-human primates for vaccines that are already in phase 3 clinical trials," explains Margaret Liu, chair of the board of the International Society for Vaccines.
Even mass immunization campaigns like the one carried out against polio around the world would pose a minuscule challenge compared to the one needed against COVID-19.
Infrastructure need
As part of the parallel development process, potential factories are being built in various parts of the world, even before any vaccines are approved. This carries a significant risk, as some of the vaccines now in development may not be finally approved.
These types of production centers are only possible with huge investments, such as the $ 10 billion dollars that have been allocated to the so-called Operation Devilish Speed, an initiative of the United States government.
Increasing the production of a vaccine is not simply a case of expanding the process used in the laboratory. It can be compared to baking a cake: a recipe can serve to cook a small one, but if the ingredients are tripled, it can result that our cake burns around the edges and becomes doughy in the center. Increasing vaccine production can lead to similar problems.
"Processes that work well on a small scale don't always deliver as expected in larger quantities ," says Bryan Deane, Director of New Medicines and Data Policy at the British Pharmaceutical Industry Association.
Therefore, a gradual increase in the production process is needed , in which the vaccine is produced in larger and larger batches, examining each batch to ensure that its effectiveness is maintained.
"There is a lot of trial and error to achieve the best performance," says Deane.
"It takes time to overcome these challenges, until you reach a point where you get an acceptable result for every batch produced."
Adding to this problem is the fact that not all vaccines, especially those that are showing the most promising results in clinical trials, are based on technologies that have never been used on a large scale before.
"Everyone is going to be challenged by the large quantities they are trying to manufacture," Liu says. "No vaccine has been used at this rate and scale of production and distribution, and the best-placed candidates are based on methods that have never even been approved."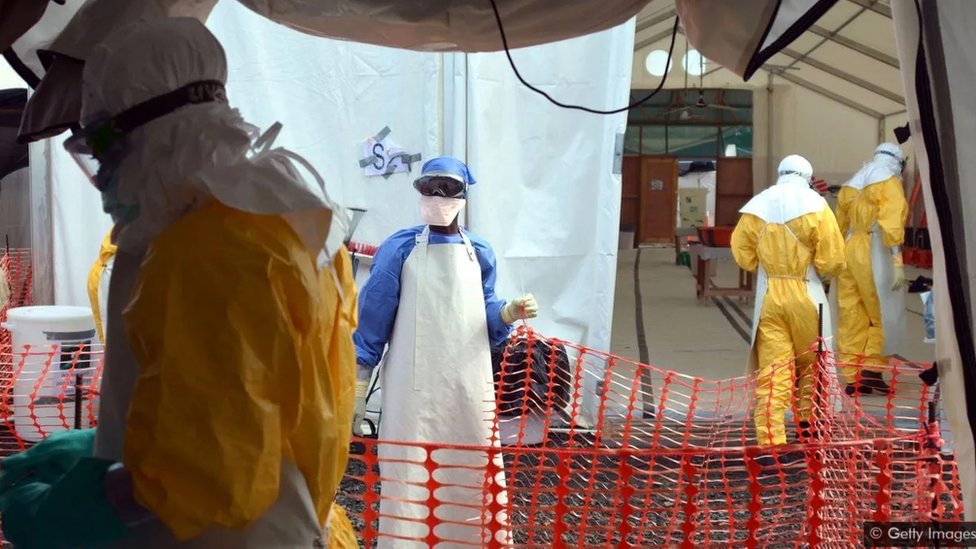 Additionally, many vaccines in development require two doses to be effective, which will double the number of doses needed globally to 16 billion. Getting just one shot of a vaccine, which requires multiple doses, can lead to problems.
"If people have low levels of antibodies, but think they have been immunized, one of the biggest risks is that they will stop maintaining social distance and wearing masks, " says Liu.
"Then they will be contagious more easily and will in turn be a potential source of contagion for others."
Some vaccines also need special devices to be used. There are those based on DNA that require a device capable of triggering the so-called electroporation.
It is a technique that has been used to attack tumors, in which a device the size of a toothbrush generates a small electrical discharge that opens the cell membrane, allowing a medicine or vaccine to penetrate it.
Although such a device can be used many times, it is an additional challenge to produce it in sufficient quantities. And medical personnel should receive training for its proper management.
The challenges do not end there.
Packaging shortage
Vaccines are generally distributed in small glass containers . Although it is surprising that glass can be a rare commodity, vaccines are often packaged in one of a special type called borosilicate glass. It is highly resistant to temperature changes and has low chemical reactivity to prevent what it contains from being contaminated.
Given the enormous demand for these containers that covid-19 is generating, this could also limit the amount of vaccines available initially.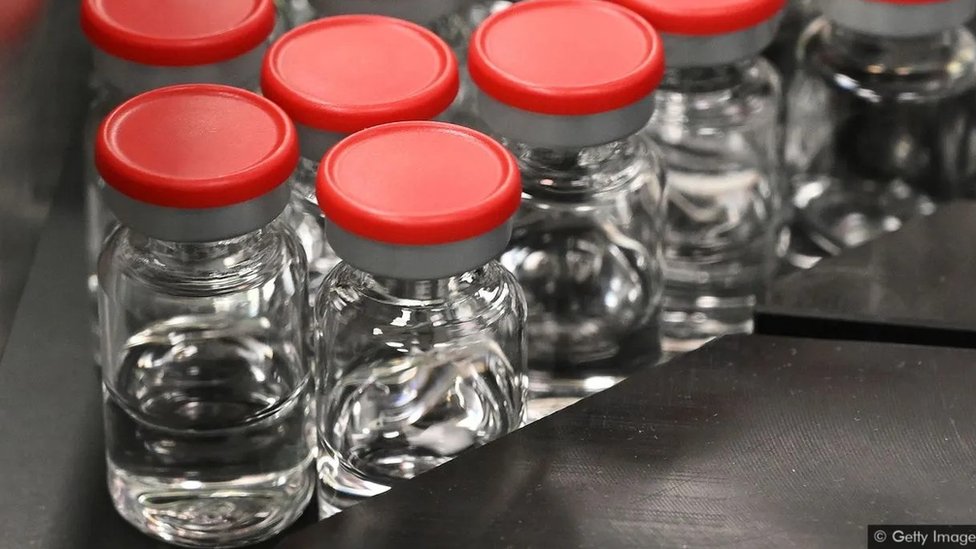 Multi-dose vials could alleviate this problem, but they could also waste doses of the vaccine if not all of the drug is consumed in the end. When demand is this high, this should be avoided.
Most vaccines should be kept refrigerated, but some of those developed for COVID-19 should be stored at temperatures as low as -70 ° C. There are refrigerators capable of reaching them in many laboratories, but they are not as common in medical centers.
To get around the cold storage problem, shipping companies like UPS and DHL are building huge refrigeration centers around the world with the capacity to store vaccines down to -80 ° C.
"Monitors have been developed to make sure the temperature is recorded," Liu says. " No one wants something that is thawed and then re-cooled r . You have to know what happens every second during transport ".
There is also what is known as the Last Mile Problem. Distribution to larger cities is quite easy, as they have transportation hubs, but reaching smaller towns and remote villages will be much more difficult, especially in developing countries.
It could well be that we will see a gradual distribution of a Covid-19 vaccine by spring 2021, reaching mass distribution months later. Before that, measures are already being taken so that the production and distribution capacity can meet the global demand.
It may be a colossal challenge, but what has already been achieved, thanks to unprecedented collaboration and collective work, shows that it is not insurmountable .