The 6 women who helped and accompanied Christopher Columbus throughout his life
Christopher Columbus is one of the best known men in history, however little emphasis is placed on the women who influenced his life personally and professionally.
528 years after the arrival of the Spanish in America, there are still controversies, doubts and mysteries about the great protagonist of this story: Christopher Columbus.
From the long controversy over the place of his birth -although many historians maintain that Columbus was Genoese- to where his remains are really buried: in Spain or in the Dominican Republic.
However, some things seem to be clear: Christopher Columbus was a great navigator, he made four trips to America and had two sons: Diego and Hernando.
But who were the mothers of those children? ; What is known about the women who surrounded the life of this key figure in history, both personally and professionally?
It is an aspect little highlighted by historians and that does not escape contradictions. But here we summarize what is known of his relationships with 6 women.
1. Felipa Moniz
Christopher Columbus meets Felipa Moniz, also known as Filipa Moniz de Perestrello, in Portugal in 1476.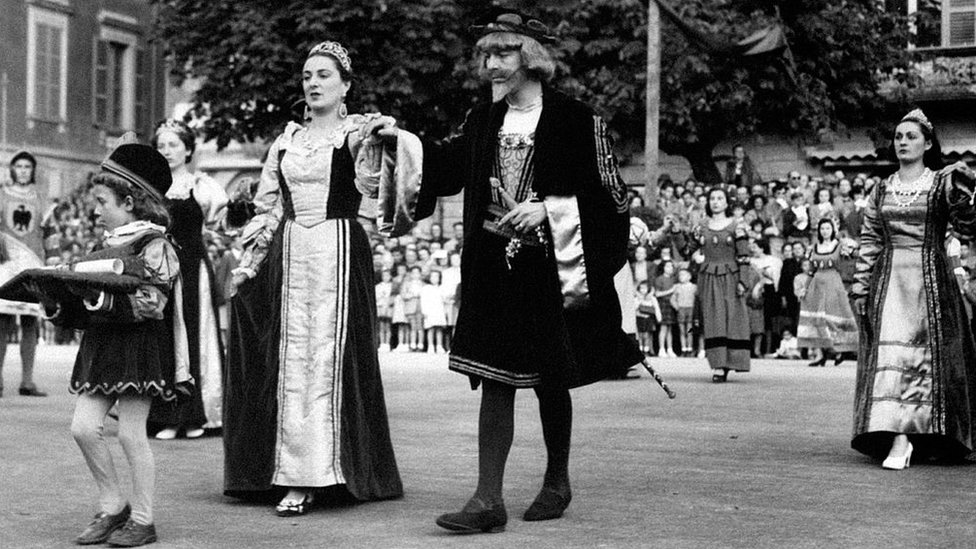 Felipa was the daughter of Isabel Moniz, who was a lady to the Duchess of Viseu, and Bartolomé de Perestrello, a donor captain, a kind of governor, of Porto Santo Island, an archipelago of Madeira, off the coast of Africa.
It is believed that Felipa did not know her father since he was born in 1457, the same year that Bartolomé de Perestrello died. He leaves his wife with three children : Bartolomé II, Briolanja (or Violante) and little Felipa.
It is not clear how Cristóbal and Felipa meet, but the chronicles say that they met several times at the masses of the Dos Santos monastery in Lisbon.
The specific thing is that agreements were made to arrange the wedding in 1477 between Felipa, 19, with the merchant and the Genoese navigator, 25, who apparently was not unknown to Lisbon society at the time, according to Montserrat. León Guerrero, historian at the University of Valladolid in her essay "Women who helped Columbus's discoverer plan."
"She was from a good family, not a noble family. His status was more social than money. But she was definitely not a noble person as they wanted to present her to us, "says Consuelo Varela, a research professor at the Spanish Higher Council for Scientific Research (CSIC).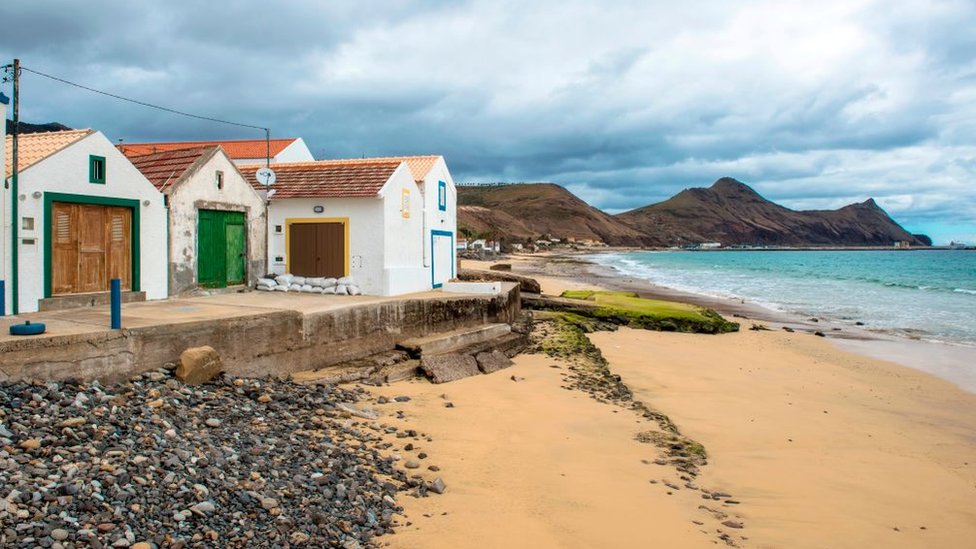 "The social distances were not as great as they are now . It is curious that Columbus had interviews with the kings, nowadays it is almost impossible to have an interview with the kings, you have to move Rome with Santiago ", compares the Spanish historian who is an expert on American issues and on Columbus.
After the wedding, both left for Porto Santo, and that is where Diego , the only son of the couple, would have been born between the end of 1478 or the beginning of 1479.
But what happened next in the marriage is unclear.
"Colón married Felipa and everything seems to indicate that he later abandoned her," Varela describes.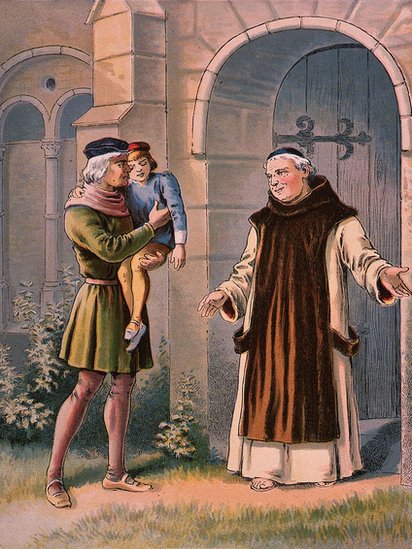 The truth is that it is not known what happened to her. One theory is that Columbus was left a widower when Diego was very young.
It is also speculated that Felipa could have been secluded in a convent since a few years ago in Portugal a signature of a nun with the same name appeared and Portuguese historians think that it could be the same person.
"I think that Colón decided to go with his son to Spain and leave it because he had problems in Portugal. But we are not certain ", adds Varela.
2. Isabel Moniz (the mother-in-law)
According to the book "Historia del Almirante", the biographical work on the life and travels of Christopher Columbus, written by his youngest son, Hernando, between 1537 and 1539, Isabel Moniz, mother of Felipa and mother-in-law of Columbus, was another key woman for the Genoese.
Not because she had an affair with her mother-in-law, but because she would have given her material belonging to her late husband on secret shipping lanes.
"She gave her the deeds and seasick letters that remained from her husband, with which the Admiral became more heated, and he was informed of other trips and navigations that the Portuguese were then making to the Mine and along the coast of Guinea (…) And being in Portugal he began to conjecture that in the same way that the Portuguese sailed so far from the South, it was also possible to navigate the turn of the West, and find land on that trip ", Hernando Colón points out.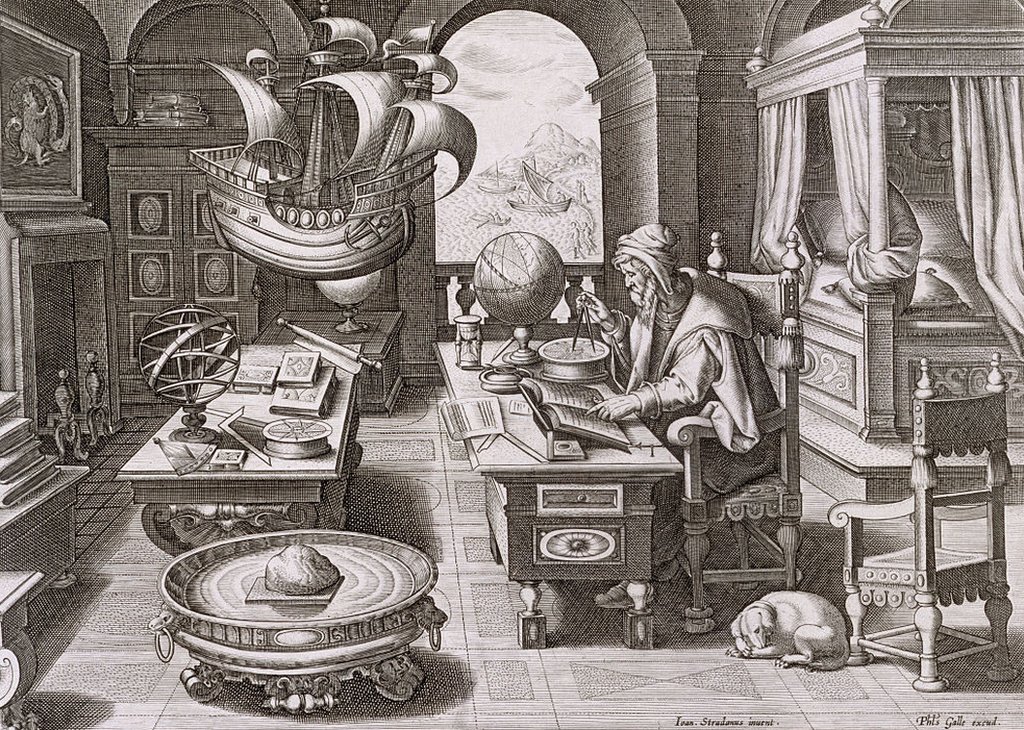 If this story offered by the son of Columbus is true, the genesis of the discovery of America would be found in the information carefully kept by the Admiral's mother-in-law and later transferred into the hands of his son-in-law and future official discoverer of America, analyzes Juan Maura , researcher and professor at the University of Vermont, on the website of the Royal Academy of the History of Spain.
But there are also doubts about the veracity of this story.
"It is very difficult for your mother-in-law to have a secret documentation. I believe that this enters into everything that is fictional about Colón to enhance his figure a little later, "Varela tells BBC Mundo.
Apparently there was no reason why Felipa's father had such secret documentation in the position he held before he died.
The truth is that "Columbus approaches people who can provide him with maps, books , the possibility of developing a theory… he insists on traveling to northern Europe, rubbing shoulders with the canonicals of the cathedral and those who make nautical charts ", Varela lists.
3. Briolanja Moniz (sister-in-law)
Christopher Columbus presents to the Portuguese King João II the idea of ​​navigating a route to Asia by crossing the Atlantic to the west. But it is not successful.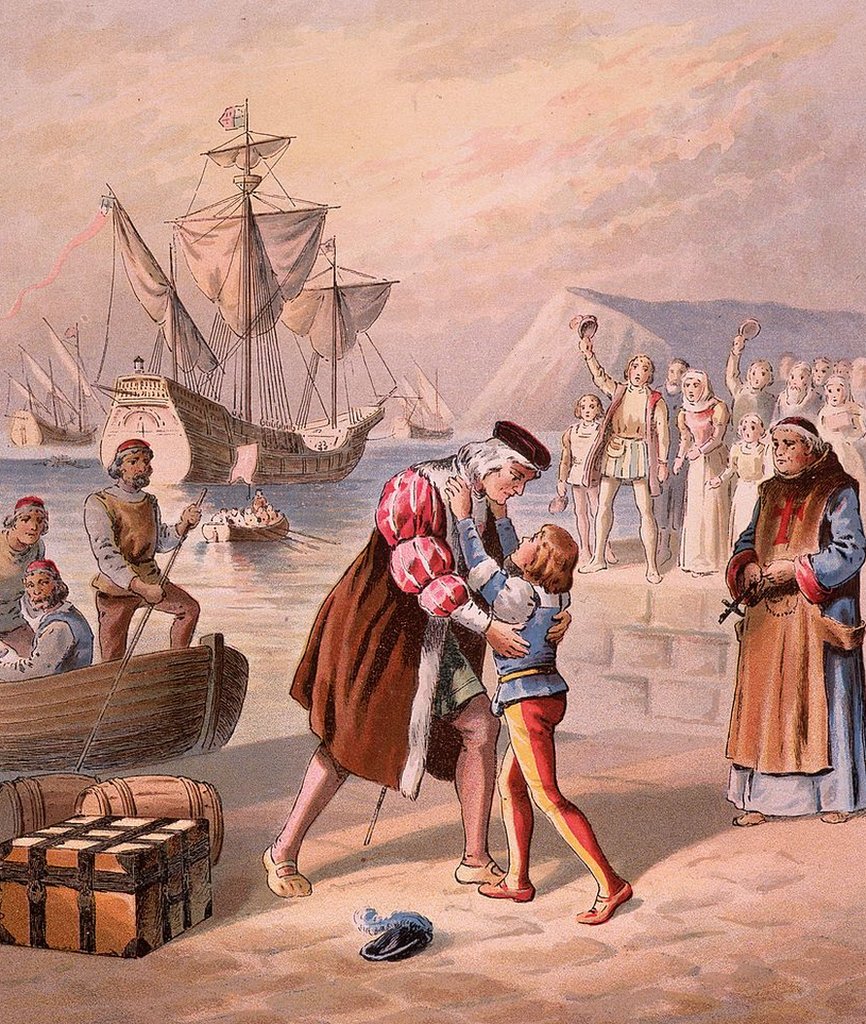 So, he left Portugal and went to Castilian lands with his son Diego in 1485.
The Genoese decided to try his luck with his idea in the kingdom of Castile and arrived in Huelva, southwest Spain, to visit the monastery of La Rábida, of the order of Franciscan monks that had a lot of relationship with Morocco and took care of the sailors.
But it was not the only purpose. Briolanja Moniz, her sister-in-law , Felipa's sister , also lived in Huelva .
Thus, different historians indicate that Briolanja becomes another key woman for Colón since she would have acted as Diego's mother while Colón made the first expedition to the "new world."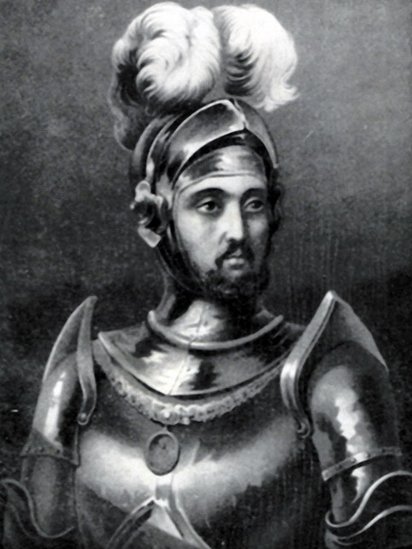 4. Beatriz Enríquez de Arana
In full negotiations between Columbus with the court of the kingdom of Castile to "sell" his idea of ​​the trip across the Atlantic, the Genoese made a stop in Córdoba in 1487.
There he meets Diego de Arana, a sailor who later accompanies Columbus on his first voyage to discover America.
Diego introduces him to his cousin, Beatriz Enríquez de Arana , a young woman of about 20 years of humble origin with whom Colón agrees very well and has a son in 1488: Hernando . But they never get to marry and soon after he abandons her.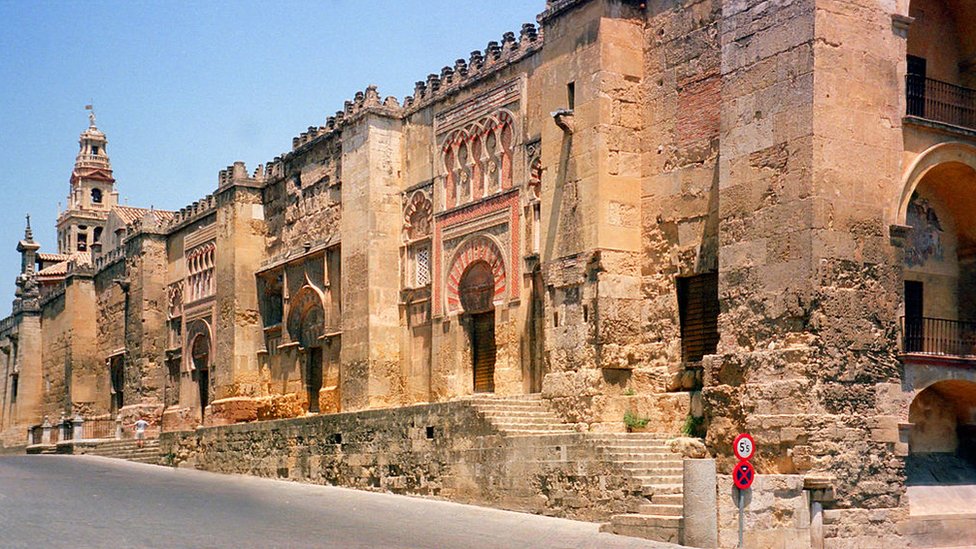 "He leaves that Columbus used people and then abandoned them when they no longer served him n . It was terrible. The same happens with the different religious orders in which it was getting closer ", analyzes Varela.
Later, in his will, Colón orders his son Diego to give Beatriz a pension for life.
"I say and send Diego my son or whoever will inherit (…) that he has entrusted Beatriz Enríquez, mother of Don Fernando (or Hernando), my son, to provide her that he can live honestly, as a person to whom I am in charge . And this is done by my discharge of conscience, because this weighs a lot for my soul. The reason for this is not legal to write here ", says the will of 1506.
There are contradictions among historians for the care of the children of Columbus while making the first trip.
There are those who say that the navigator leaves his two children in the care of Beatriz and others that it was actually his sister-in-law Briolanja who served as mother in various stages of Diego and Hernando's life.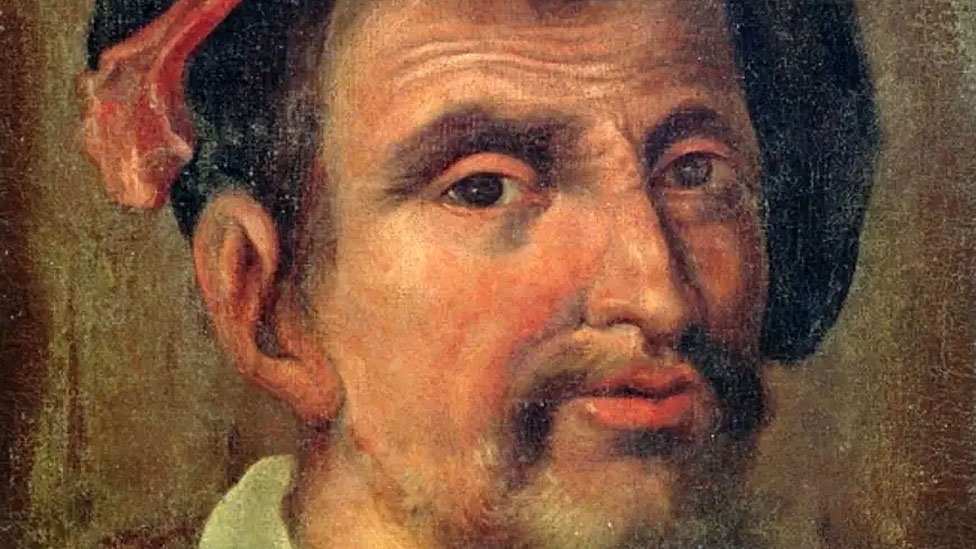 "Upon his return in 1493, the already Admiral, on his way to Barcelona to inform the Catholic Monarchs of his trip, collected his children to take them to the Court as pages to Prince John", describes the historian León Guerreo in her essay.
5. Beatriz de Bobadilla
There is an alleged romance that is attributed to Christopher Columbus with Beatriz de Bobadilla, lady of L a Gomera, one of the 8 Canary Islands, and also the niece of whom she bore the same name and who was Marquesa de Moya and Queen Isabel's waitress. Catholic.
It was about a powerful woman who ruled and faced a famous rebellion on the island by the natives in 1488.
Some historians mention the possibility that Columbus knew and had a relationship with Beatriz de Bobadilla since he visited La Gomera to stock up on several of his trips to America .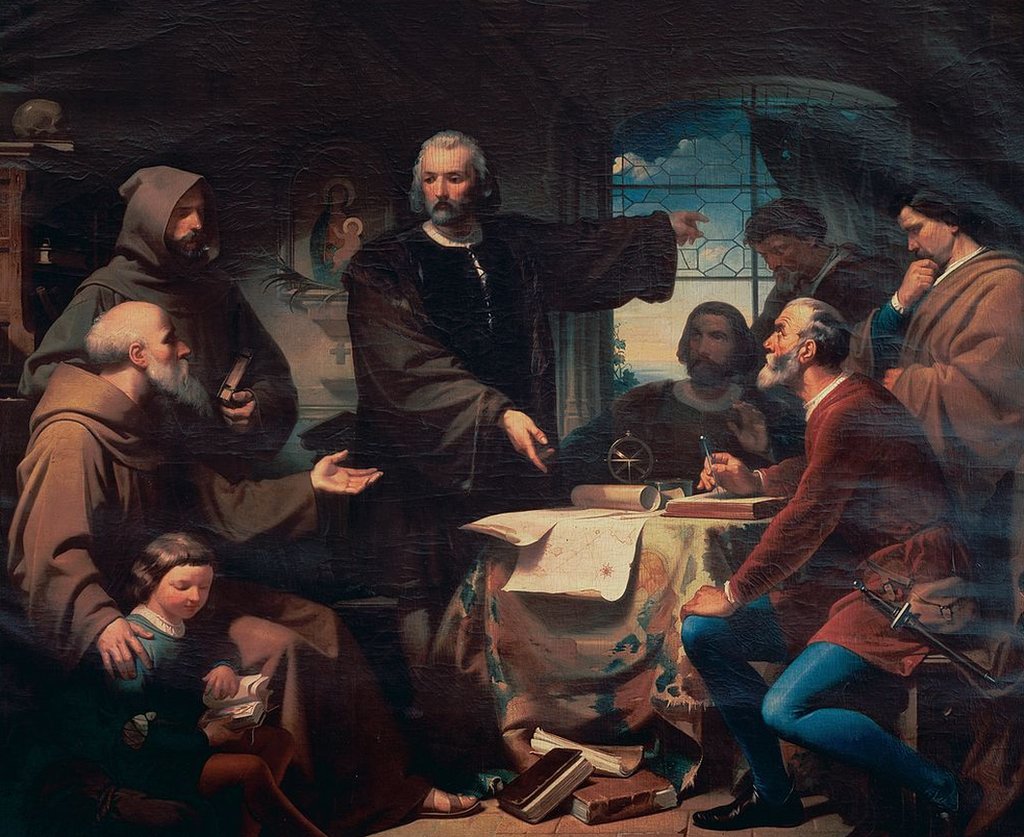 The alleged affair arises in 1495 from Miguel Cúneo, friend and companion of the Admiral, who in a chronicle states that Columbus "in another time, was in love with" Beatriz de Bobadilla.
"But Colón and the lady from La Gomera never met on the island," says researcher Varela.
" I think this is not true. We cannot confirm "this romance, he adds.
6. Isabel I of Castile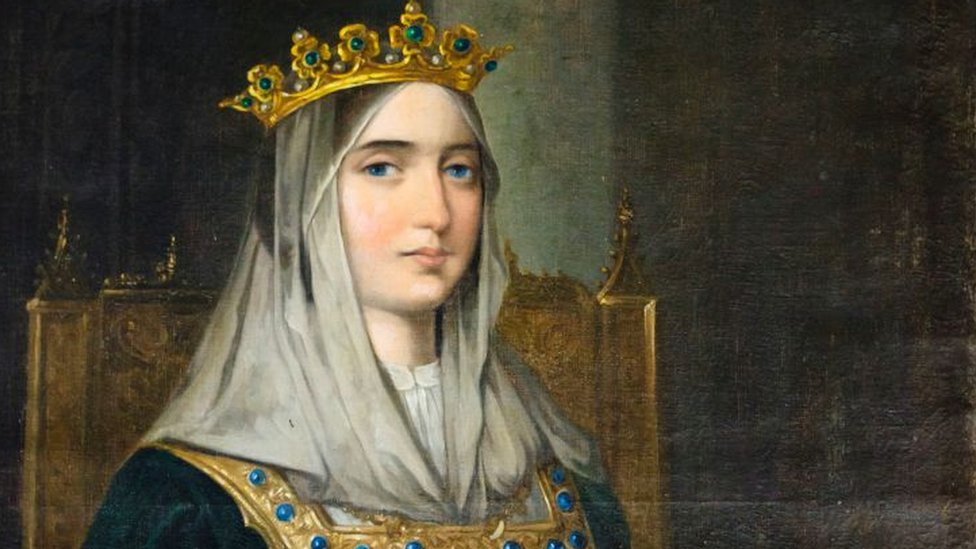 Without a doubt, the great woman in the life of Christopher Columbus was Queen Isabella of Castile , who ruled the kingdom from 1474 to 1504.
Christopher Columbus presented his project to the Catholic kings in 1486 to create a new route to the Indies through the Atlantic Ocean.
At the time, her idea was not a priority for the kingdom, but it was Isabel who gave Columbus the financial support and blessing he needed for his expedition.
However, the story that the queen had pawned her jewels so that Columbus could travel would not be true, according to several historians.
What there are records of is that Christopher Columbus got on much better with Isabel I than with her husband, King Ferdinand II of Aragon.
"There is a chronicler who says that Columbus made Queen Elizabeth laugh , that he dazzled her. He spoke and she was left with her mouth open delighted to hear him. And it must have been like that, Colón was an attractive man who knew how to sell his idea very well, "describes Consuelo Varela.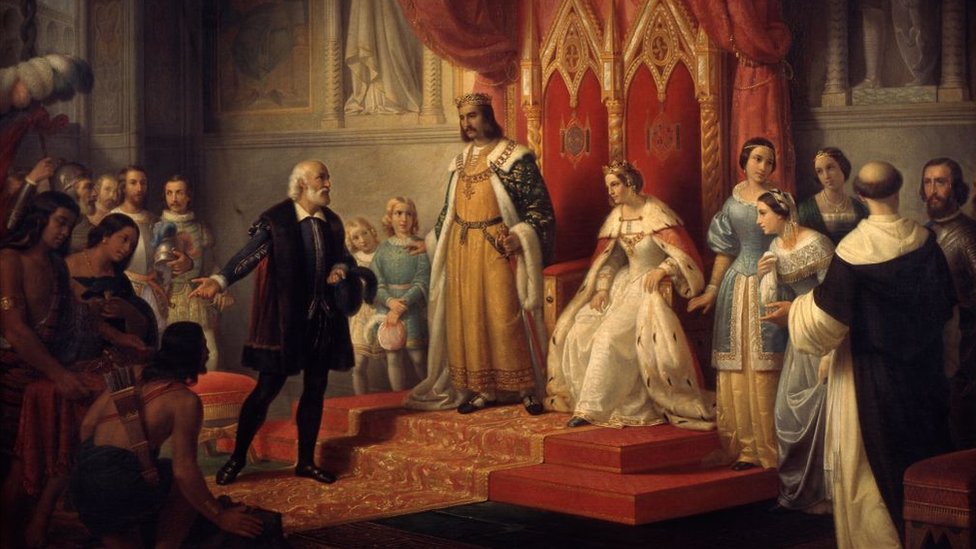 The Admiral knew how to seduce the queen with three promises that interested her: converting many people to Christianity, enlarging their lands and obtaining many riches.
Isabel was undoubtedly the key woman who promoted and supported Columbus in his adventure.
The rest is already known history.