Sir Keir Starmer 'regret' over relationship with father
Labour leader Sir Keir Starmer has spoken of his regret at not being close to his late father, who he described as a "difficult" and "complicated" man.
He told Lauren Laverne on BBC Radio 4's Desert Island Discs, that he was "determined that my relationship with my own children will be different".
In the interview, Sir Keir also talked about how his political beliefs had shifted, and his aim to unite Labour.
And he spoke about his love of football, saying he plays every week.
Among the songs that Sir Keir chose were the England football anthem Three Lions by The Lightning Seeds, and Jim Reeves' Welcome To My World, which was his mother's favourite song.
He also picked a Northern Soul record – Dobie Gray's Out On The Floor – saying it reminded him of his "early days in London with a group of friends in a really grotty flat above a sauna and massage parlour that kept interesting hours".
Asked by presenter Lauren Laverne about his parents and upbringing in Oxted, Surrey, Sir Keir, 58, said: "I don't often talk about my dad."
"He was a difficult man, a complicated man, he kept himself to himself, he didn't particularly like to socialise, so wouldn't really go out very much. But he was incredibly hard-working."
Sir Keir said his father worked as a toolmaker in a factory and would work 14-hour days, coming home for an hour at 17:00 "for his tea" before returning to work again in the evening.
"But he had this utter devotion and commitment to my mum," said Sir Keir. "My mum was very, very ill all of her life and my dad knew exactly the symptoms of everything that might possibly go wrong with my mum, he knew exactly what drugs or combination of drugs or injection would be needed.
"He stopped drinking completely just in case he ever needed to get to the hospital with her. On the many occasions she was in hospital he would stay with her the whole time, he wouldn't leave the hospital, he would sleep on any chair or whatever was available."
But Sir Keir adds: "I wouldn't say we were close. I understood who he was and what he was but we weren't close and I regret that."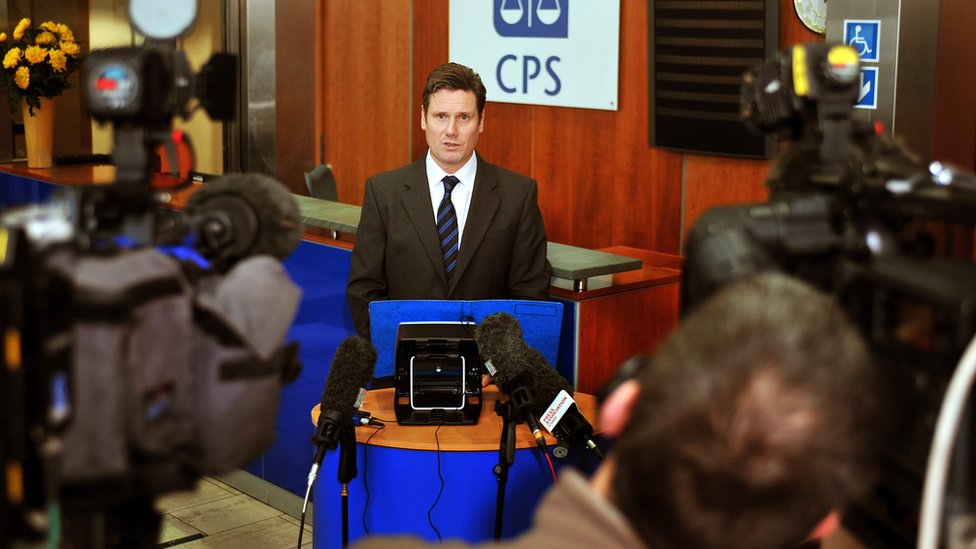 Sir Keir grew emotional when speaking about his mother – who had lived with the autoimmune condition Still's Disease since she was 11 – as he recalled when his father had phoned from the hospital to say: "I don't think your mum's going to make it."
He said his mother died just a few weeks before he was elected into Parliament as an MP in 2015, and his father died a couple of years ago.
'Started off as the radical'
Sir Keir's parents were "Labour through and through" but he said they did not have discussions about politics around the kitchen table.
Sir Keir said his politics had changed over the years but he still considered himself to be a socialist, adding: "Like most people, I started off as the radical who knew everything. I'm now much more open to ideas."
The former human rights lawyer and Director of Public Prosecutions also spoke about his aim for a "united Labour Party" and also addressed the recent decision to suspend former leader Jeremy Corbyn from the party.
"I didn't want that day to end in the way it did," he said, of the day the report into anti-Semitism in Labour was published. "I had no intention of purging anyone. I have no intention of purging anyone. I want the Labour Party to be a broad church."
He added being named Keir – after Keir Hardie, founder of the Labour Party – earned him "plenty of nicknames at school".
"I have to say at school, I was saying 'why on earth did you have to call me Keir? Why couldn't you have called me Pete or Dave or something like everybody else'," he said.