Second Wave Of Coronavirus: Life In Europe Changes Again With New Restrictions
Much of Europe is battling a second wave of the virus. Restrictions vary between Countries.
After a few months of relaxation during the European summer, the coronavirus pandemic is hitting the continent again hard.
The dreaded "second wave" predicted by scientists is already installed in Europe, and little by little most countries have been forced to take action.
The situation, however, varies greatly from one country to another.
Until this Saturday, the Czech Republic had the highest number of accumulated cases in the last 14 days per 100,000 inhabitants, with 770.5.
They were followed by Belgium (637.6), the Netherlands (485.5), France (365.8), the United Kingdom (333.3) and Spain (312.4), according to data from the European Center for Disease Prevention and Control (ECDC) on Saturday, October 17.
At BBC Mundo we take a tour of the measures that many countries have taken to try to control the second wave.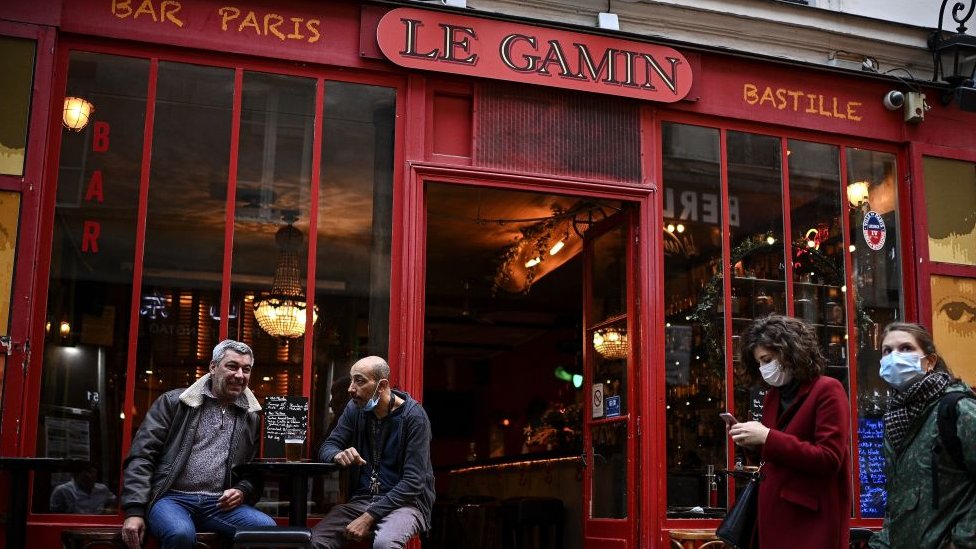 Czech Republic: Highest Incidents
The country has not been able to stop the second wave, even though it was relatively successful in the spring after being one of the first to introduce masks.
With the worst number of infections in Europe today per 100,000 inhabitants, the Czech Republic approved a state of emergency on October 5.
Pubs and restaurants are closed from October 14 and can only sell take away food.
Gatherings of more than six people, both indoors and out, are also prohibited.
Belgium: Cafes And Bars Close at 23:00
In the Belgian capital, Brussels, the use of a mask is not compulsory in public spaces from October 1.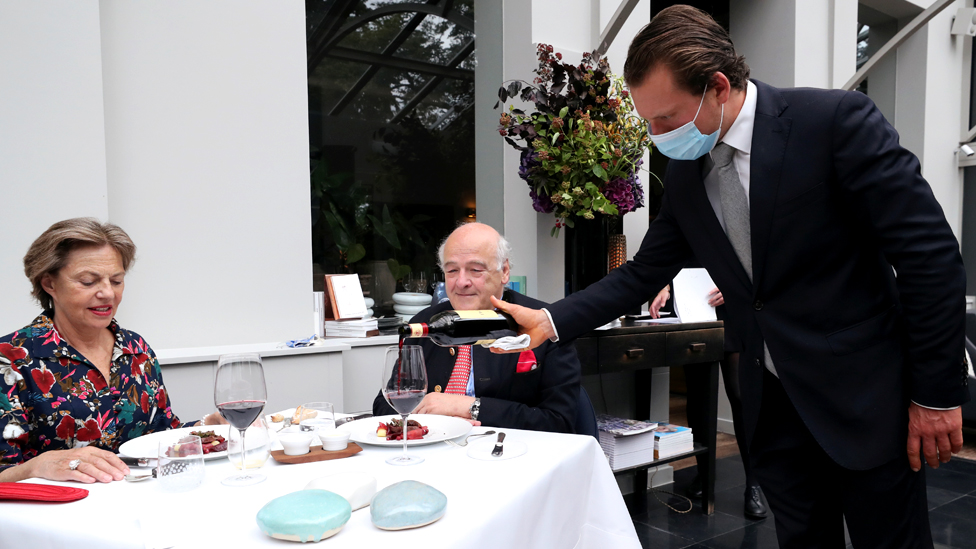 However, they are still "highly recommended" in places where a distance of 1.5 meters cannot be guaranteed.
In this city that is the seat of the European Union, other new measures have been introduced: cafes and bars must close at 23:00 and other businesses that sell food and drinks at 22:00. These measures are now being extended to the rest of the country.
Furthermore, eating in street markets is prohibited.
A maximum of four people can gather around the table in a bar and only four people are allowed in a social bubble.
Holland: Partial Closure Of Four Weeks
Since October 14, all bars, restaurants and cafes have closed and have only been able to serve take away food.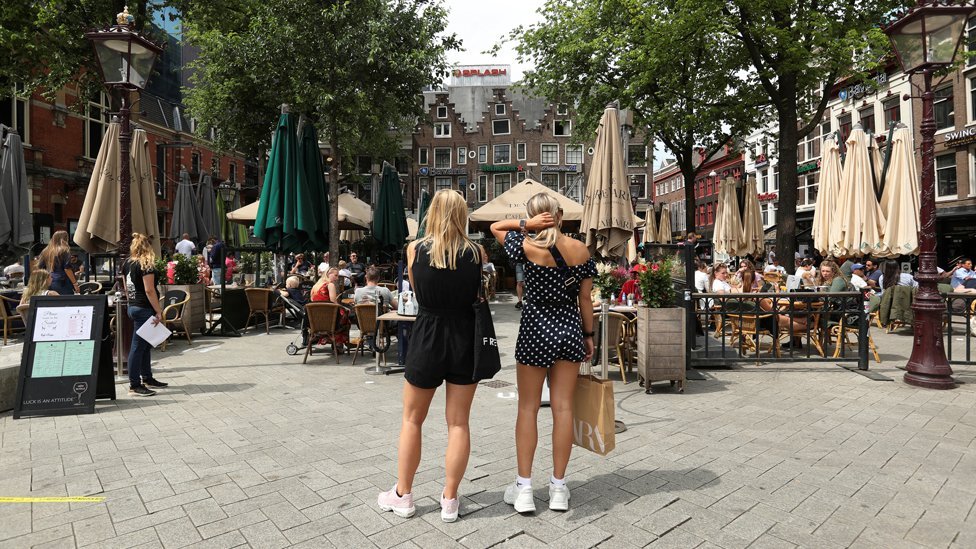 The sale of alcohol in shops and restaurants is prohibited after 20:00 and drinking alcohol in public after that time is not allowed.
All stores, except supermarkets, must close at 20:00 nationwide.
People are advised to stay home and work from home as much as possible.
A maximum of three people can visit a home on the same day, and only four can meet outside, but both rules exclude children under the age of 13.
Events such as open-air concerts and fairgrounds are prohibited.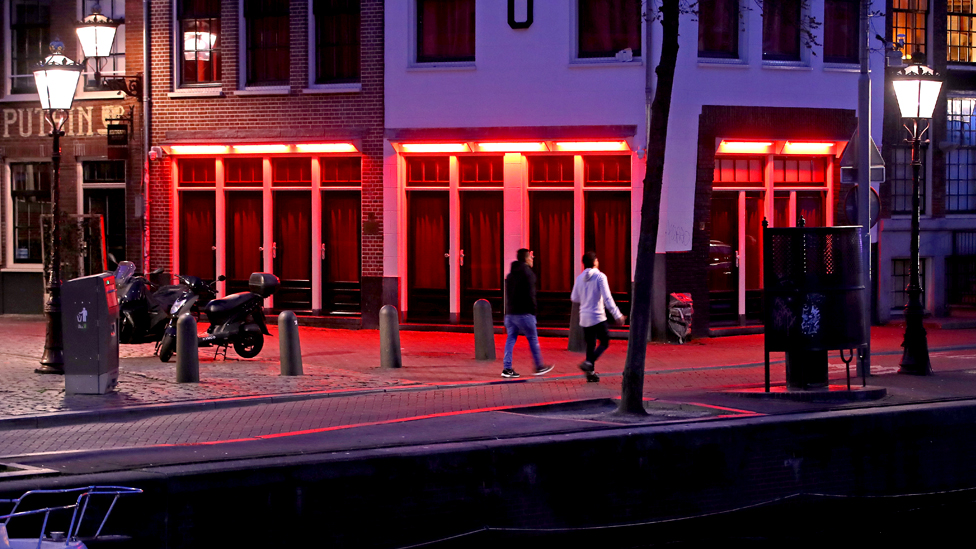 The measures will remain in effect for at least four weeks.
Previous measures will also continue to apply, such as the use of masks in public transport, shops and other closed places.
Schools, gyms, swimming pools and saunas will remain open, and children under 18 will be able to continue playing sports.
France: Night Curfew In Nine Cities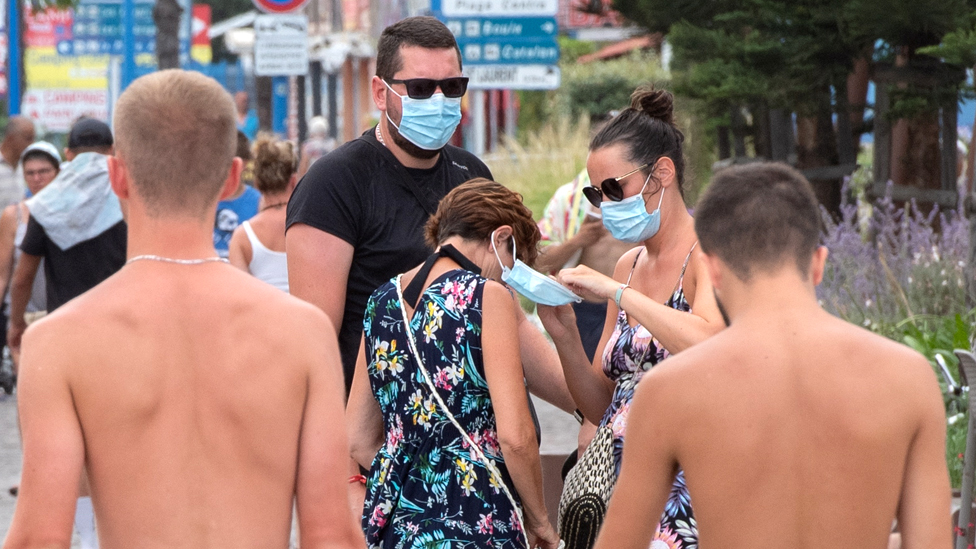 France has approved a night curfew in Paris and eight other cities, which will affect some 22 million people.
The measure will take effect this Saturday, October 17 and will last at least four weeks.
The inhabitants of the capital, as well as Marseille, Lyon, Lille, Saint-Etienne, Rouen, Toulouse, Grenoble and Montpellier will have to stay at home from 21:00 to 06:00. Only essential travel will be allowed.
For now, schools will remain open and travel between different regions will be allowed during the day.
Only six people will be able to meet inside the house.
The bars have been closed in Paris since the beginning of this week and in the city of Marseille since last month.
Throughout France, gatherings are limited to 10 people and wedding receptions, student parties and other gatherings organized in rented venues are prohibited.
Face covering is mandatory in enclosed public spaces across the country.
Face shields should also be used in most workplaces.
United Kingdom: new alert system
The country introduced a new three-level alert system this week, ranging from medium, high or very high.
More than half of the population of England is already on a high or very high alert level.
At the moment, the Liverpool city region is the only area that is at the highest level.
But millions of people in the capital, London, and other areas, will be under stricter measures as of Saturday, including a ban on gathering with people from other homes indoors, including pubs and restaurants.
Spain: State Of Emergency In Madrid
Spain is the country with the most accumulated cases in Europe since the start of the pandemic, with 908,056, according to ECDC data.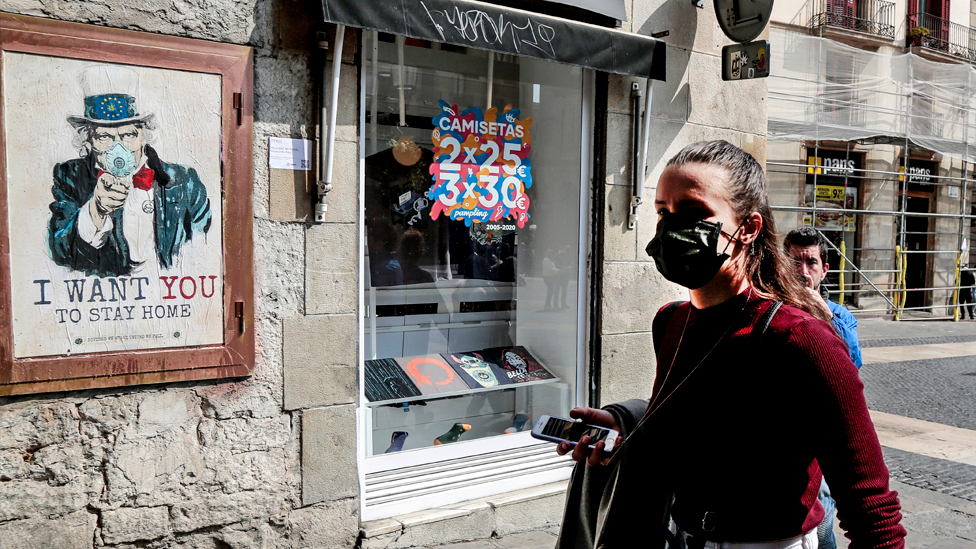 The Spanish government imposed a 15-day state of emergency in and around Madrid on Friday, October 9.
Authorities in the capital have confronted the government over the situation, arguing that cases in the region, with the worst data in the country, have decreased, and that the state of emergency is not justified.
Almost five million people are affected by the restrictions, which means:
• You cannot leave or enter Madrid for non-essential reasons, although you are allowed to go to work and school.
• No social contact between different areas
• Hotels and restaurants are limited to 50% of their capacity and must close at 23:00
• Businesses are limited to operating at 50% of their capacity and must close before 22:00.
• Family and social gatherings are limited to six people
• Places of worship restricted to one third of normal attendance
The Catalan authorities , on the other hand, ordered the closure of all bars and restaurants in the region from October 15, for two weeks. They can only provide takeout services.
Anyone over the age of six must wear masks on all means of public transportation and indoor public spaces.
Germany: New Rules For High-Risk Countries
The ban on large gatherings, such as festivals, spectator sporting events and concerts, has been extended until the end of the year in areas with high infection rates.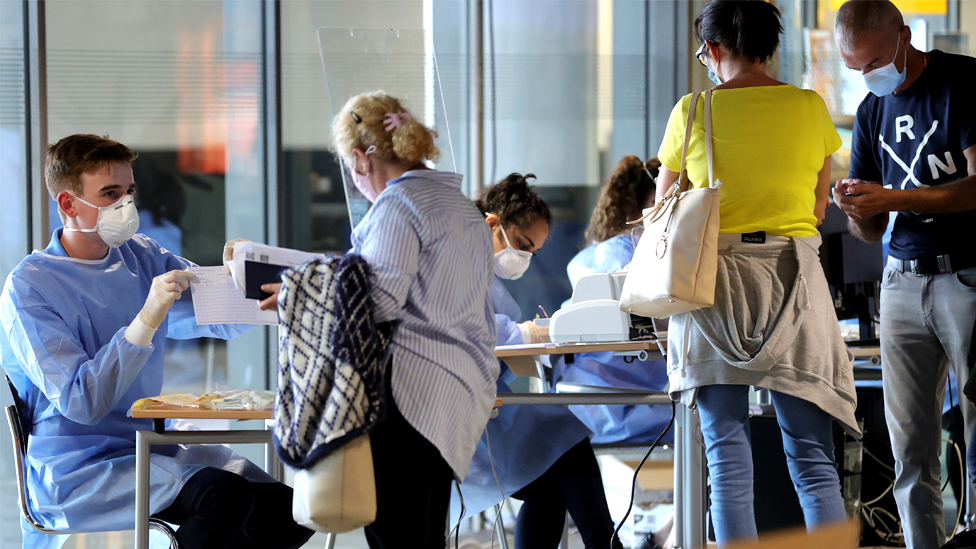 Testing at airports is already mandatory for people arriving from high-risk countries, but those travelers also have to isolate themselves for 14 days.
People who do not cover their faces in shops or on public transport face a minimum fine of 50 euros.
In Berlin, which is among the regions with the highest increase in infections, restaurants and bars had been ordered to close at 11 p.m. a week ago, but finally on Friday a court reversed the measure.
The court argued that there was no evidence that bars and restaurants that followed mask-wearing rules and adhered to social distance rules were contributing to the increase in the number of infected.
Private parties and gatherings are limited to 10. Outside and only at night, five people or members of two households are allowed to gather.
Italy: Mandatory Outdoor Masks
Italy, which was the first European country to be hit by the virus in the first wave, has made the use of masks mandatory in outdoor spaces across the country in an attempt to contain the second wave.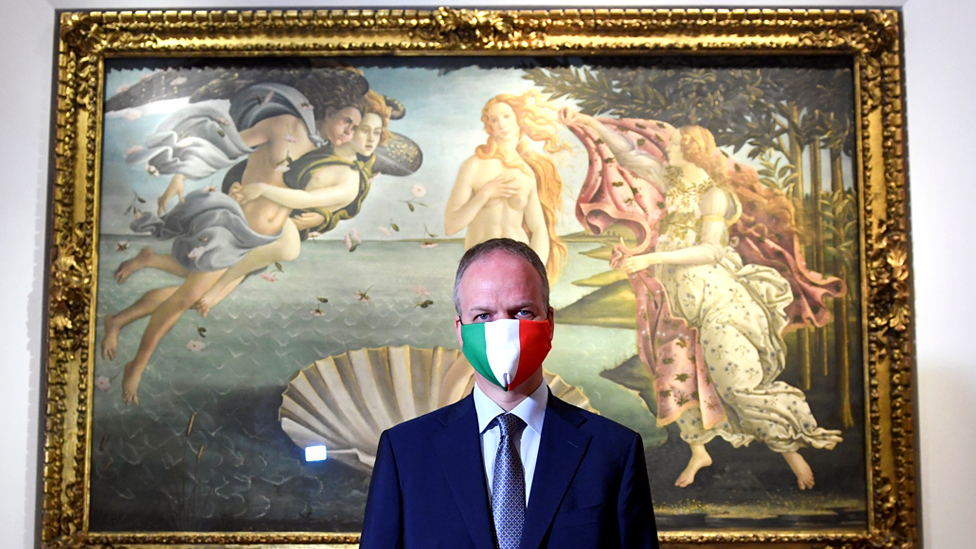 Italians should also wear indoor masks everywhere except indoors.
In schools, masks are mandatory for all children over the age of six when they move around the building.
Additionally, several new rules will be in effect until at least November 13: bars and restaurants must close at 12pm, or 9pm if they don't have table service.
People cannot meet outside of bars and restaurants between 9:00 PM and 6:00 AM.
Parties are also prohibited in all indoor and outdoor venues, but weddings and other receptions can be held with a maximum of 30 people.
Denmark: Bars Closing Earlier
Denmark was one of the first countries in Europe to reopen its schools, in April.
However, at the end of August the number of cases began to increase considerably.
The government responded by making masks mandatory on public transportation.
In the capital Copenhagen and its surroundings, which have seen an increase in cases, bars, restaurants and nightclubs must now close at 22:00 .
Private parties and gatherings, such as weddings, must end at the same time, and a mask must be worn in restaurants, bars and cafes.
Nightclubs are closed and major events such as festivals are not allowed.
Soccer fans are allowed to return to the stadiums, but only at a fraction of their capacity and must wear face masks.
Portugal: Smaller Meetings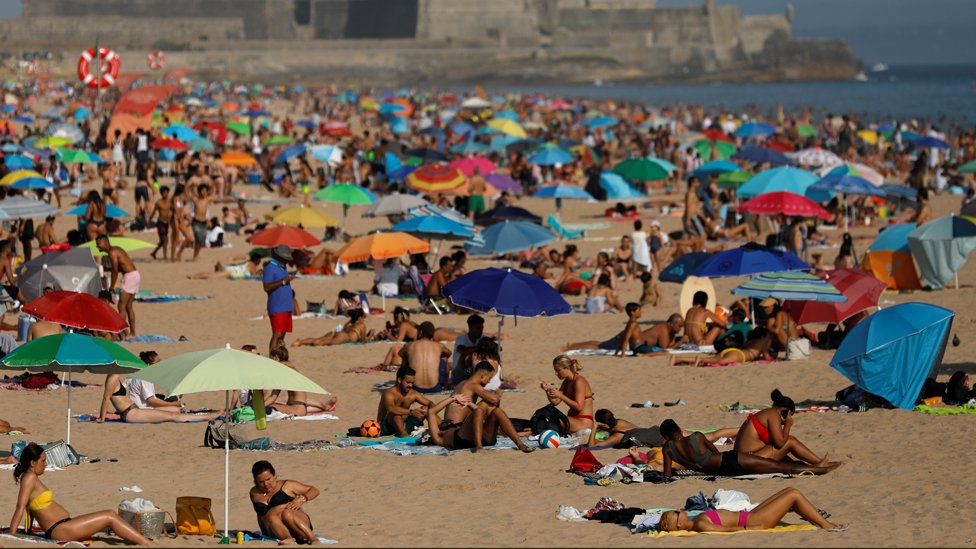 Following the return of students to school and some workers to their offices, new restrictions were established in September, such as the closure of commercial establishments at 23:00.
Other measures, from October 15, limit meetings to a maximum of five people, ban university parties and allow up to 50 people at weddings and baptisms.
Greece: new measures in Athens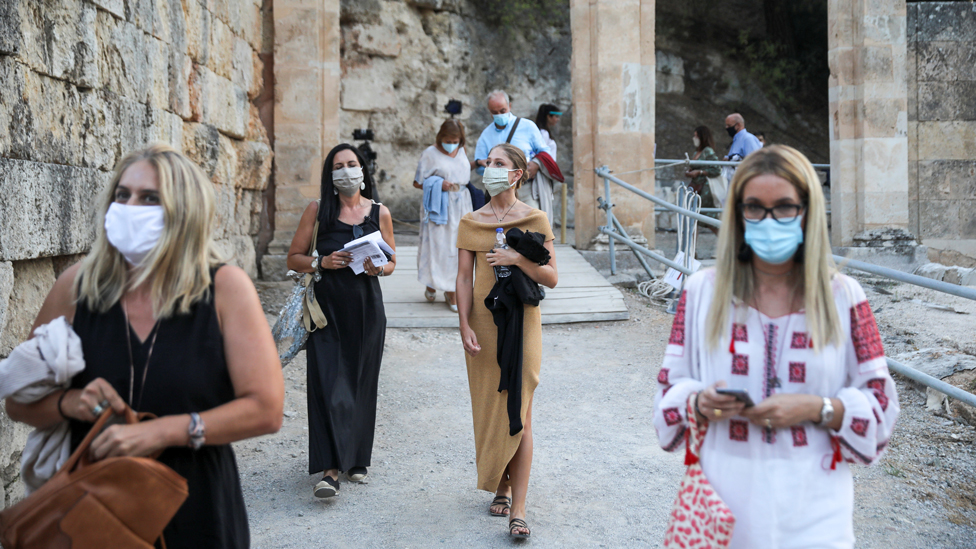 Masks are now mandatory in all indoor public spaces and on all public transport in Greece.
In September, stricter restrictions went into effect in the Attica region, which includes Athens: masks must be worn at work and in all crowded outdoor venues .
More local restrictions have also been introduced on some of the Greek islands, and free field trials have been offered to people arriving on the mainland from those particular islands.
Ireland: No Home Visits
Indoor dining in restaurants in Dublin was banned on September 19 for three weeks and all non-essential travel was discouraged, following an increase in recent cases.
The ban was extended to the rest of the country in October. Restaurants may still open for take out or cookouts.
Outdoor meetings are limited to 15 people.
Home visits are prohibited from October 15 through at least November 10, except for those for compassionate reasons or for childcare.
Those over 70 are again asked to stay home as long as possible and people are encouraged to work from home if possible.
Sweden: no confinement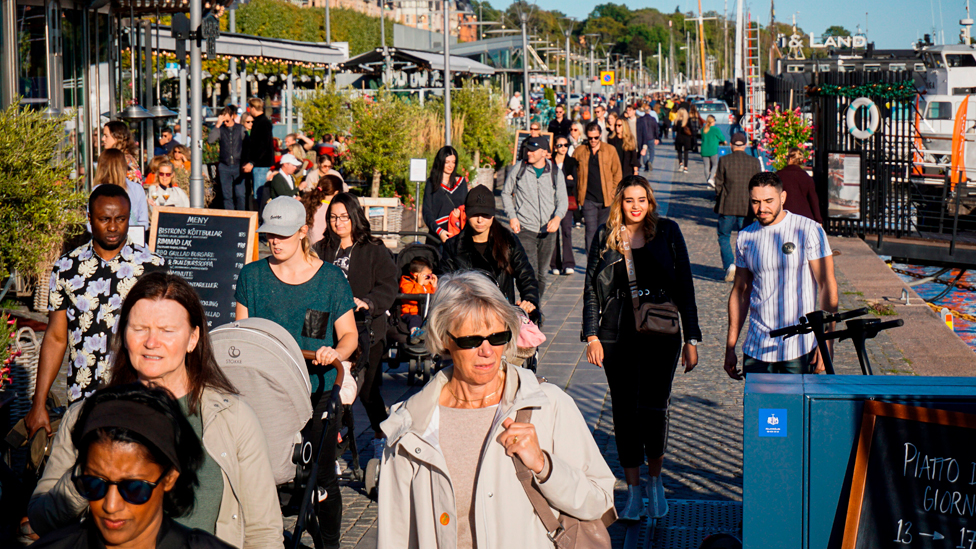 In Sweden there has been no lockdown, but most people respected voluntary social distancing and started working from home whenever possible.
The country banned gatherings of more than 50 people and urged people over 70 to isolate themselves, but shops, bars, restaurants and gyms remained open.
The number of new infections is increasing again, but not as dramatically as in other parts of Europe.
Authorities haven't ruled out future restrictions, but for now companies remain open and masks are not recommended.