Mother in Mexico cries out for the body of her son two months after his death
Alán Eduardo Múñiz died in a work accident in a field in northern California.
Ever since María Guadalupe Martínez Virrey learned that Alán, her only son, had died in a work accident in the countryside in Northern California, she has lived through hell. His grief has been aggravated because almost two months after his death, he has not been able to receive the body of his son.
" I have been dead in life since they gave me the news, but I feel even worse because I have not been able to have his remains to give him a Christian burial," says María Guadalupe.
Things have been complicated because her son has no relatives in California. "I think that the people who at first wanted to help, did not care because it is nothing of them. It doesn't rush them, "he laments.
20-year-old Alán Eduardo Múñiz made a living as an irrigator in the agricultural area of ​​the city of Stockton. He lost his life accidentally falling into a grave around 12 p.m. on September 3.
It is not known whether he died from the blow or drowned in the grave.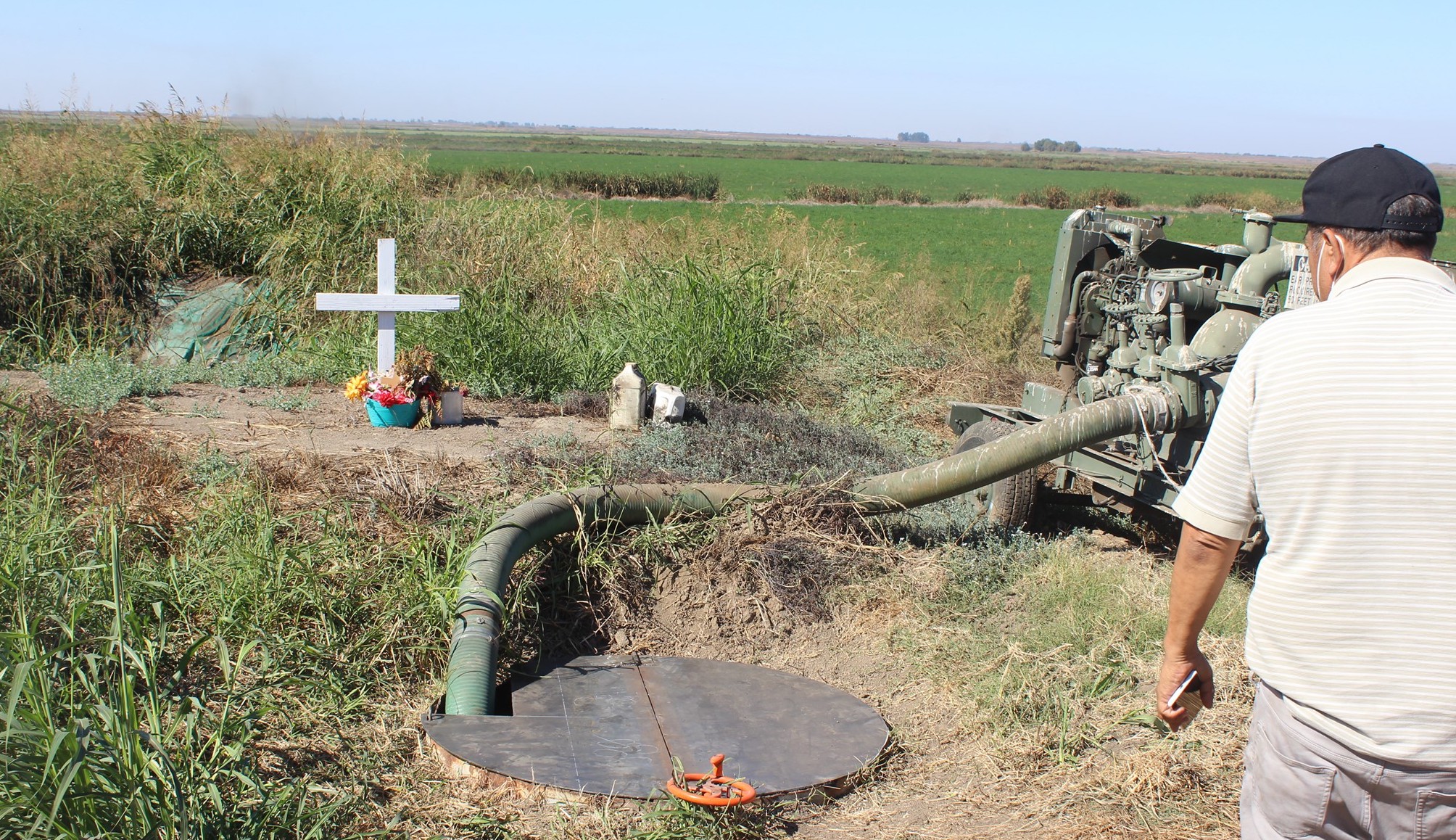 Alán was born in the town of El Platanar, in Jalisco, Mexico.
"He came to the United States as a temporary worker on an H2-A visa to work in Washington state. But later he deserted and moved to Stockton, California to work in an undocumented way as an irrigator in the fields ", says Luis Magaña, organizer and farmer leader in the Stockton region.
The day he lost his life, Alán drove a truck along the riverbank in the Delta region to turn off a pump that draws water from rivers to irrigate crops.
Magaña says that according to investigations, when closing the water outlet, Alán was able to trip in the overgrown brush or with a hose, and fell into a pit that did not have a lid.
"He was found face down. We believe that he drowned due to the accumulated water inside the pit, "he says.
It was at dawn that his co-worker, Moses, found Alan dead.
After spending a month and a half at the medical examiner's premises awaiting a claim, the body was taken to a funeral home to be repatriated to Mexico.
According to Magaña, he was contacted by José Luis Rivera Olivares, a native of Jalisco, Mexico, and a farm worker in Stockton, who was concerned and outraged that time was passing and the body had not been sent to Mexico with his mourners.
Even Rivera Olivares visited the medical examiner's office at the San Joaquin County Sheriff's Department, and asked for more wait time.
"An employee replied that they had already waited for a long time without claiming the body and that if there were no financial resources to bury it, someone should sign authorizing them to cremate it and throw the ashes into the sea. In the end they agreed to wait a little longer, and it has already been sent to a funeral home. "
In order to hasten the repatriation of Alán's remains to Mexico, friends and co-workers started a fundraiser among themselves. They also built a cement cross that they placed in the place where he died.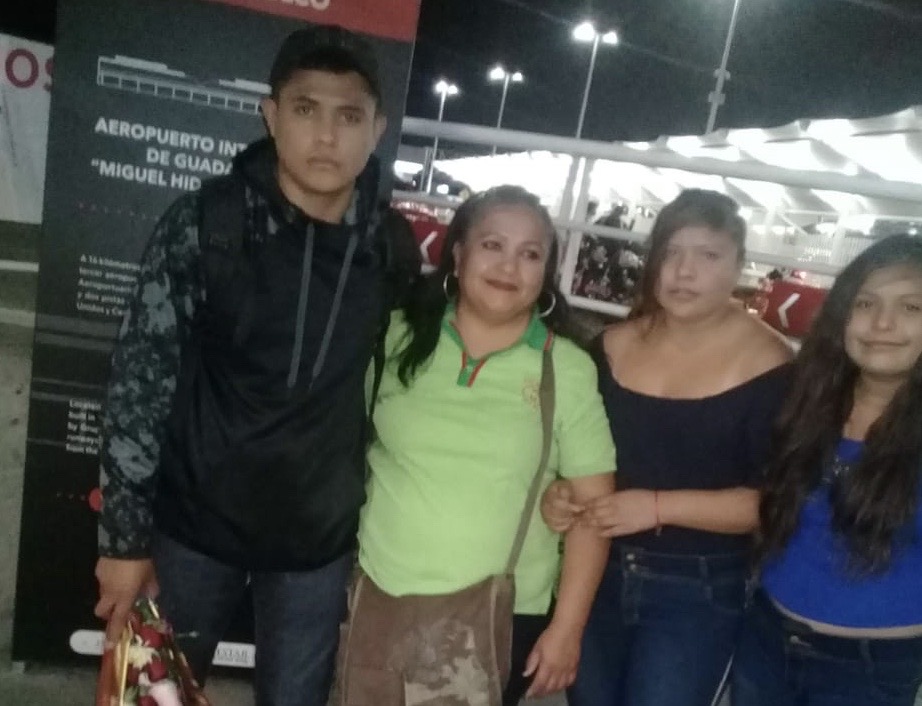 Rivera Olivares raised about $ 1,800 from friends to help pay the expenses for the transfer of the body to Jalisco, Mexico.
"I did not know Alán, but I began to collect the money because I want to help his family to fire him and bury him as God intended," he says.
He adds that he just received a power of attorney from the mother to go to the Mexican Consulate in Sacramento to see how much they can cooperate with.
"The funeral home charges for the transfer of the body to Mexico as $ 4,700," he says.
Also, moved by the unexpected death of Alán, Araceli Padilla, originally from Jalisco, opened an account on the GoFundm website under the title: " Help me return to my town " to collect donations for funeral and travel expenses. Out of a goal of $ 7,000, he raised $ 2,800.
Magaña says that due to the pandemic, people help, but not like before. "It is understandable because they are struggling to survive."
Gabriel Zapata, owner of the Zapata funeral home where Alán's body is found, says that the cost of moving a body to Mexico costs between $ 4,500 and $ 5,00 0.
"With the pandemic, shipping takes a month because flights have been reduced. Before COVID-19, it was 10 days old. The bodies of the deceased are transferred on commercial flights ", he says.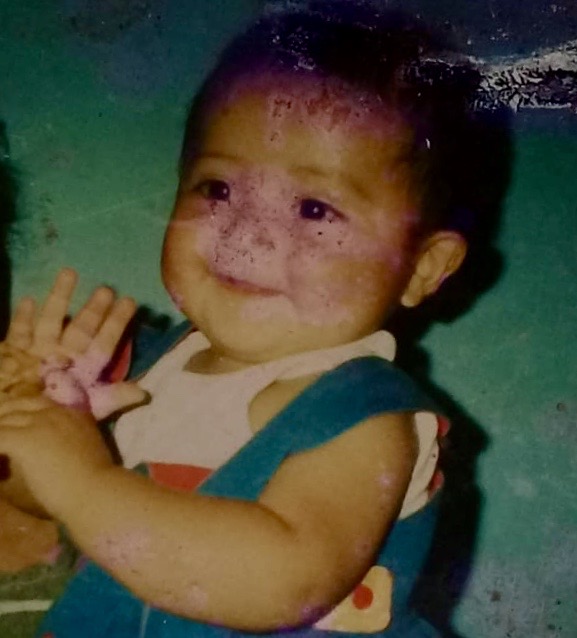 Regret for death
In the town of El Platanar, a heartbroken mother anxiously awaits the remains of her son. "I even lost my job. They fired me because I was making a lot of mistakes. I can't concentrate since my son passed away ".
Alán was the eldest of the three children of María Guadalupe. He has his two minor daughters, 16 and 14 years old.
"My son was very noble and attentive. His stepfather made him a good man. He didn't like to ask. He was very proud. He fought for everything he wanted, "says his mother.
The afternoon before his death, he says they talked on the phone for more than an hour.
"His dream was to save to return and make his home. He liked the countryside very much, and he wanted to get a tractor and a team to cultivate the land ".
Trust that last phone conversation with Alan was like a goodbye. "I've been a good son, he told me as if he were saying goodbye; and he was a great son ".
Alan passed away hours later, after that long conversation with his mother.
Alma Jazmín Hernández Flores, Alán's partner and mother of his daughter, says that her partner traveled every year on a work visa to work in the agricultural fields of the United States since he was 18 years old. "He was a very kind and hardworking man since he was a child.
This year was his third work trip to the US "When he had problems in the field where he had come to work in Washington, he decided to get out of the worker visa program; and go on his own to Stockton, California. He had been in Stockton for two months. I was very happy. He had learned too much, and he really liked working overtime to earn more money. That is why he slept little, five hours a night ".
Alma Jasmine believes that it was fatigue that caused Alan's death.
"That night he passed away we spoke on the phone. He told me that he was going to bathe and would go out to close a tap in a well. I couldn't sleep. It was like I had a bad feeling. "
The next day he says that he began to send her messages on the phone early; but when he did not answer, he called him. "He didn't answer, and I started to get worried. Hours later they told me that he had an accident and that he died ".
Mario Pérez Tello, spokesman for the Mexican consulate in Sacramento reported that it was authorized to support the family with $ 1,000 for the transfer of Alán's body to Mexico.