Meghan Markle 'Avoid Controversies' For The Sake Of Her Family
The Duchess of Sussex has said she avoids saying anything too "controversial" for fear of putting her family "in a position of risk".
Speaking at a virtual summit, Meghan said she instead chose to talk about "fairly straight forward" topics "like exercising your right to vote".
But she said she would not feel proud as a mother if she had not tried to "make this world better" for her son.
The duke and duchess recently urged US voters to "reject hate speech".
The Duke of Sussex made the remarks in a television broadcast alongside his wife last month – their first joint TV appearance since they ceased being working members of the Royal Family earlier this year.
The couple also urged US citizens to vote in the country's upcoming presidential election.
A spokesperson for the Sussexes said the comments did not refer to any specific political party or candidate, but were instead "a call for decency".
Appearing at Fortune's members-only Most Powerful Women Next Gen Summit on Tuesday, Meghan was asked whether motherhood had made her more courageous or more cautious.
Speaking from her home in California, she replied: "It's interesting because my gut is that it makes you more courageous.
"It makes you so concerned for the world they're going to inherit, and so the things that you're able to tolerate on your own are not the same.
"You go every single day: 'How can I make this better for him? How can I make this world better for Archie?' And that is a shared belief between my husband and I.
"At the same time, I am cautious of putting my family in a position of risk by certain things, and so I try to be rather very clear with what I say and to not make it controversial, but instead to talk about things that seem fairly straight forward – like exercising your right to vote."
She added: "As a parent I can enjoy all the fun and silliness and games with my son, but I wouldn't be able to feel proud of myself as a mom if I didn't know that I wasn't doing my part to make it a better place for him."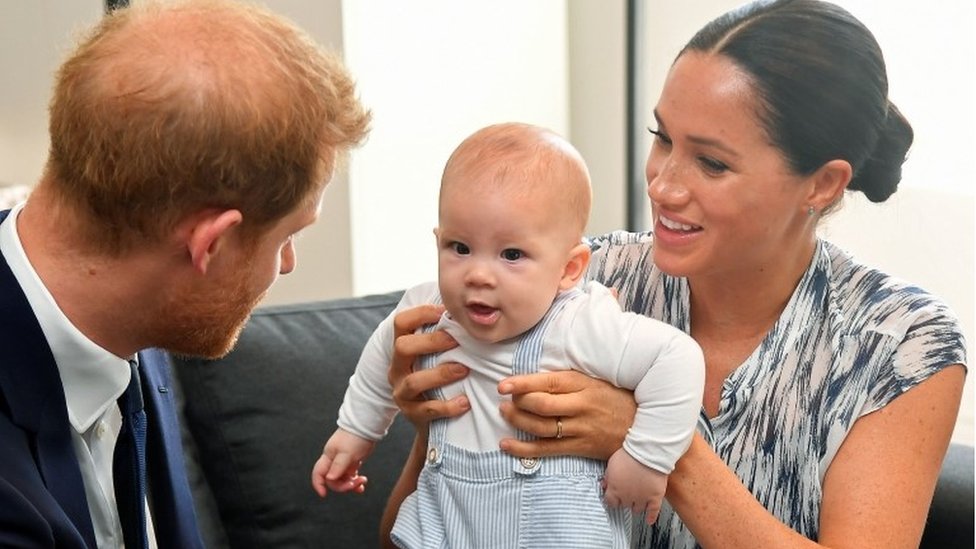 Asked about her views on social media she compared it to an "addiction" for some, which could be "unhealthy", adding that she does not have any online accounts for her "own self-preservation".
The duchess closed her personal Twitter, Instagram and Facebook accounts four months before she married the Duke of Sussex, while her lifestyle blog thetig.com shut down in 2017.
Since stepping back as a working member of the Royal Family in March, Meghan has spoken out on issues including racism and the death of African-American George Floyd in the US.
The couple gave up their roles as senior royals in a bid for personal and financial freedom. They now live in the US but are still members of the Royal Family.