Macron orders confinement in France amid fears of an even tougher coronavirus wave
Bars and restaurants will close and only essential travel will be allowed, but schools will remain open as France fights the second wave
The president of France, Emmanuel Macron, announced on Wednesday a new closure of the country at least until the end of November as a measure to stop the spread of the coronavirus.
Macron said the new measures will go into effect on Friday. Citizens may only leave home to carry out work considered essential or for medical reasons.
Non-essential businesses like bars and restaurants will close, but schools and factories will remain open.
The announcement comes at a time when the daily death toll from coronavirus is at its highest since April. This Tuesday 33,000 new cases of infected were confirmed.
Macron warned that his country risks being "overtaken by a second wave that will undoubtedly be tougher than the first."
France is the first country in Europe to take such restrictive measures during the second wave of infections after the spring (boreal).
In neighboring Germany emergency measures were also imposed, although they will be less severe than the French ones. Chancellor Angela Merkel reported the closure of restaurants, gyms and theaters.
Infections are increasing rapidly throughout Europe and curfews and other measures have already been imposed in several countries.
News of the new restrictions introduced in Europe sent stock markets tumbling. The main indicators in the United States lost at least 3.4%.
What is the latest in France?
In a televised message on Wednesday, Macron said that France "must brutally apply the brakes" to avoid being "overwhelmed by the acceleration of the pandemic."
"The virus is circulating at a speed that even the most pessimistic forecasts had not anticipated," he said. He also assured that half of the French intensive care beds are already occupied by COVID-19 patients.
The president explained that people must fill out a form to leave home with just cause, as happened in the first confinement last March. Social gatherings are temporarily prohibited.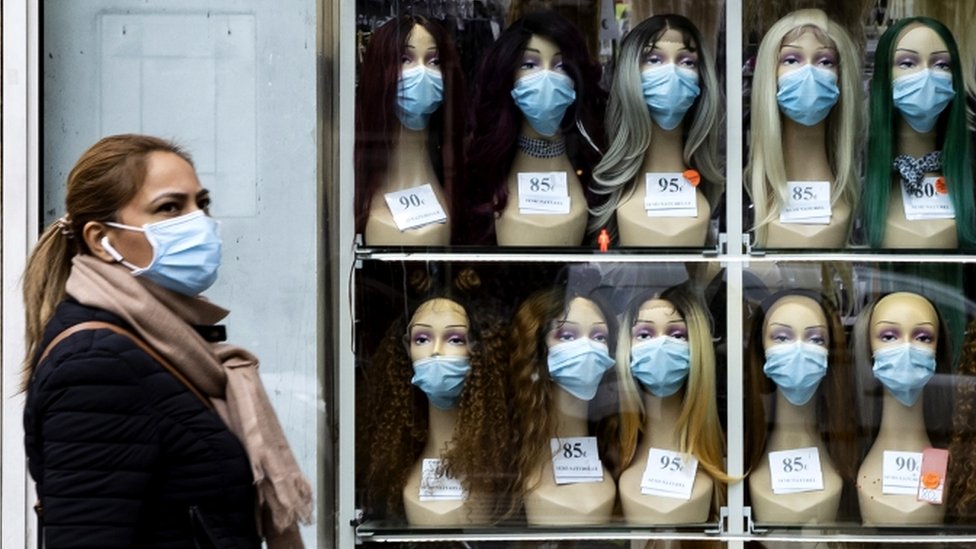 "As in spring, they will only be able to leave home to work, go to a medical appointment, assist a relative, buy essential products or take a walk close to home," Macron told the French.
Although he noted that schools and factories will remain open and added that the economy "must not stop or collapse."
And in Germany?
Merkel said that her country "must act now" given the increase in the number of cases.
Although it has a lower infection rate than many other European countries, the speed at which the virus is spreading has set off alarms in Berlin.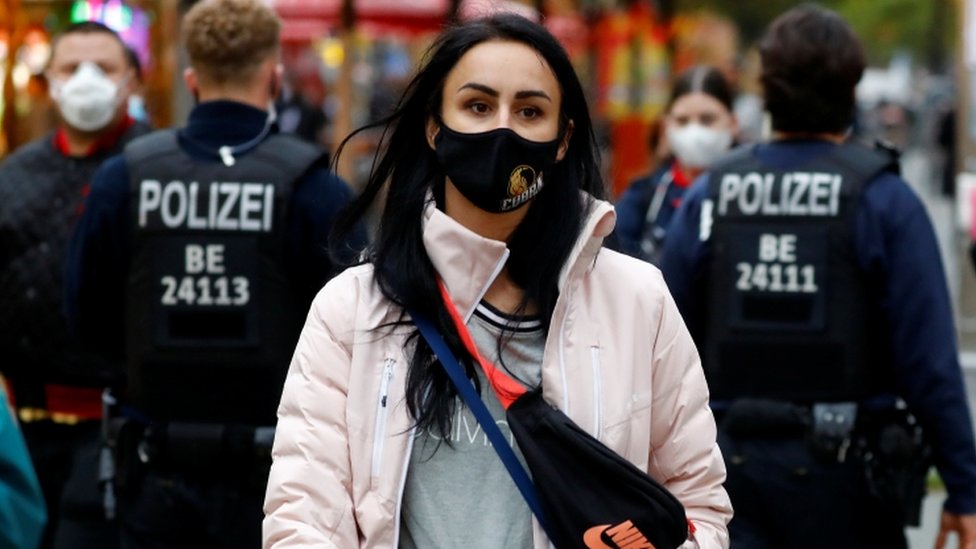 "Our healthcare system can still meet this challenge, but at this rate of contagion, it will reach the limit of its capacity in a matter of weeks," Merkel warned.