Kamala Harris: The Social and Emotional Impact for the Younger with the First Vice President
The Californian senator stressed that although she will be the first woman to hold the position, she will not be the last
"Representation matters" is a very repeated phrase these days in the United States.
Many of the people who speak about the arrival of Kamala Harris to the vice-presidency of that country, described as historic, almost unanimously, are heard expressing it with emotion.
And in this case it is not an abuse of the term: Harris will be the first woman to hold the position, as well as the first black person and the first of Asian descent .
Many first times that add to her previous milestones as California attorney general and senator for that same state.
During her first speech as vice president-elect, last Saturday in Delaware, television cameras interspersed images of her on the podium with those of the public attending the event.
The camera stopped at three girls, between 8 and 10 years old, on the shoulders of adults, smiling and living it as if it were a party, probably without being aware of the importance of the moment.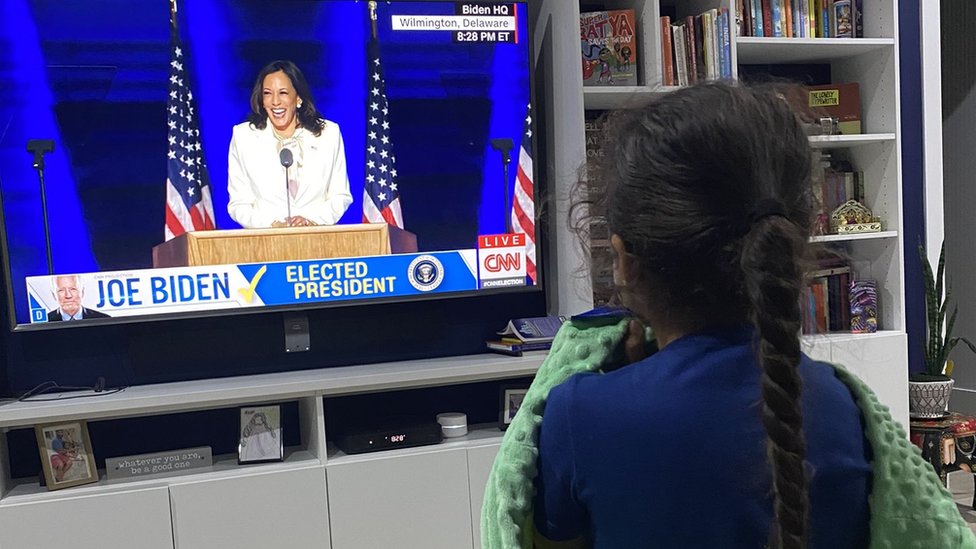 They will grow up seeing a woman in the second most important political position in the country and for them it will be something natural.
As Wendy Davis, Democratic candidate for the House of Representatives from Texas, put it on Twitter: "Think of all those girls in America and what this will mean for them. My granddaughters will grow up with a woman of color in the White House and they won't see it as exceptional . It fascinates me to think that this will be part of their 'normality'.
That is what those who claim the importance of representation refer to.
"I will not be the last"
"Although I am the first woman to hold this position, I will not be the last," Harris emphasized in her speech, then added: "Because every girl who is looking at us will see that this is a country of possibilities."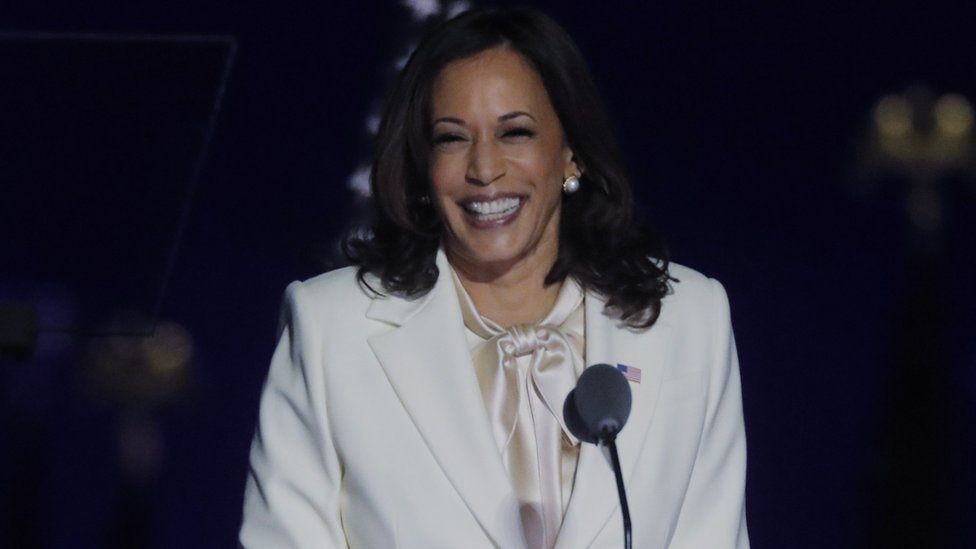 Harris' debut as a speaker in her new role sparked a host of reactions that went beyond the simple political question.
The networks were flooded with messages from mothers and fathers who shared the emotional impact of witnessing this moment and being able to share it with their children.
"How incredible it is that the first vice president comes to the White House and that she is also a woman of color," singer Ciara Wilson told her 3-year-old daughter, Sienna, in a video shared thousands of times.
"My daughter will vote in 8 years. When I explained that it could well be because of Kamala Harris as president, I cried, "wrote a woman named Quiana.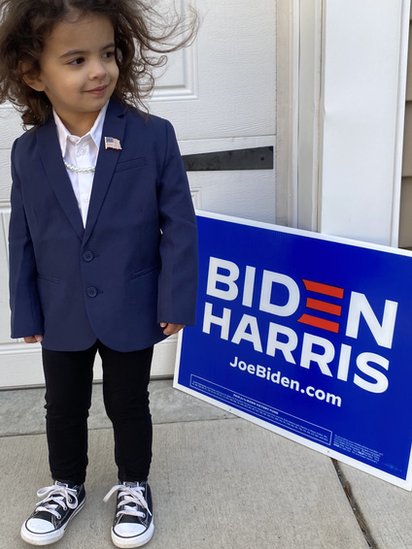 Meena Harris, niece of the vice president-elect, tweeted that her 4-year-old daughter said: "' BLACK GIRLS CAN BE PRESIDENTS! ".
"My 11-year-old daughter and all girls right now can see the power of possibilities. From the bottom of my heart, I cannot explain to you what this means as a mother, "added another Twitter user.
Singer and actress Keke Palmer wrote: "I am so inspired and truly in awe to see a black woman in this role. I say BLACK because representation matters. In the US, I looked over and over again as a black girl for people in positions of power who looked like me. "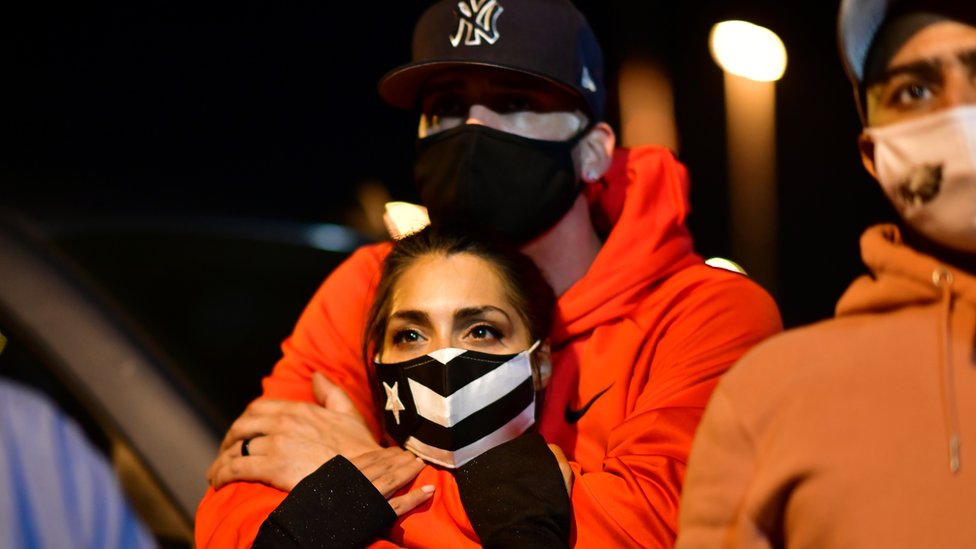 It's not just girls
The importance of growing up seeing a woman in a position of power does not only concern girls, it can also influence children's views of the world.
For some, this conversation is already taking place .
This is the case of Jennifer Richard, who lives in Miami, who could not hide her pride at the reaction of her youngest son, Kaden, 13, towards the figure of Kamala Harris.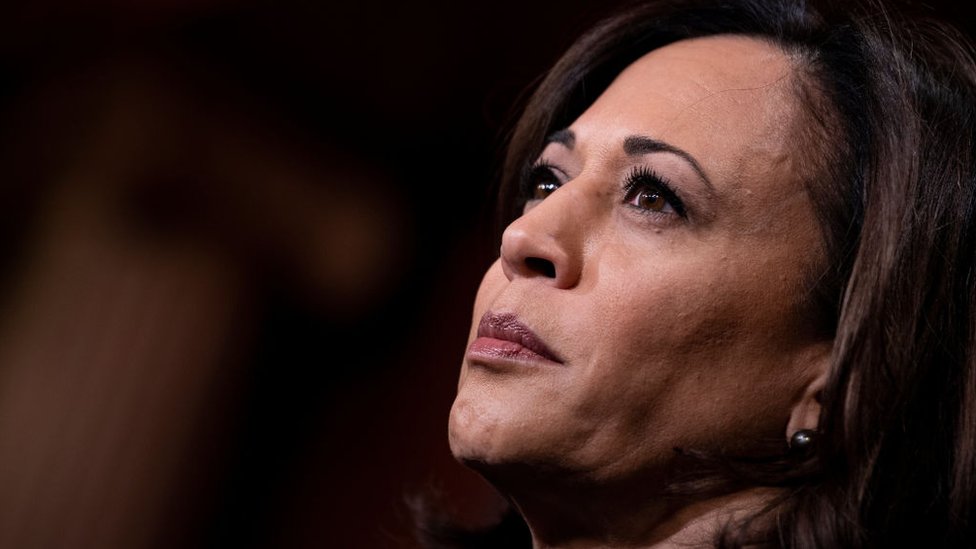 "After the speeches, when the drones wrote Biden in the sky, Kaden quickly asked, when are they going to write Harris? Jennifer says.
"And he kept asking the television insistently until the name he wanted to see came up," he adds.
"I was so proud that a woman had been elected vice president… and I as the mother of a child was very proud that she recognized the importance of the moment.
"Your children are always watching. Show them something great to emulate, "he warns.
"Mr. vice president, I'm talking "
During his vice-presidential debate with Republican Mike Pence, Harris pronounced one of the phrases that will be recorded as a memento of this campaign several times.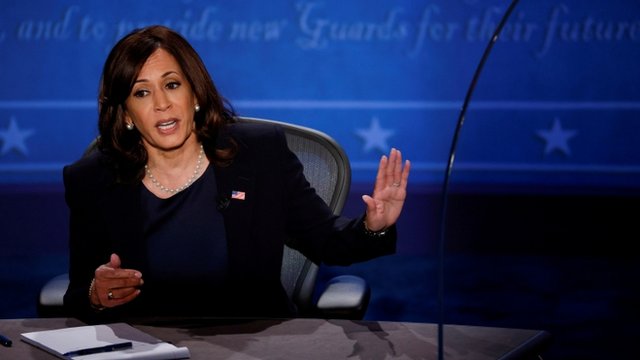 "Mr. Vice President, I'm talking, "Harris told Pence several times as he tried to interrupt.
This firmness in the face of her political opponents, already demonstrated in her years in the Senate, where she became an incisive questioner of those nominated by Donald Trump to different positions, also serves as a source of inspiration for girls and women who want to step forward.
"To the children of our country, regardless of gender, our country has sent a clear message," Harris said during her speech.
" Dream with ambition, lead with conviction and see yourself as perhaps others do not, know that we will applaud you every step of the way."
A message that seems to have penetrated deep.