Eiza González walks with the model Dusty Lachowicz
The actress and singer was seen with a new heartthrob on the streets of Los Angeles
In a matter of love you never know with Eiza González , who seems to have quickly forgotten the actor Timothée Chalamet and was now captured with the model Dusty Lachowicz walking through the streets of Los Angeles, in West Hollywood.
The actress and the American model were seen in different places in the aforementioned California city on several occasions. The first time, leaving a bar and the next day when leaving a restaurant, according to images released by The Grosby Group agency .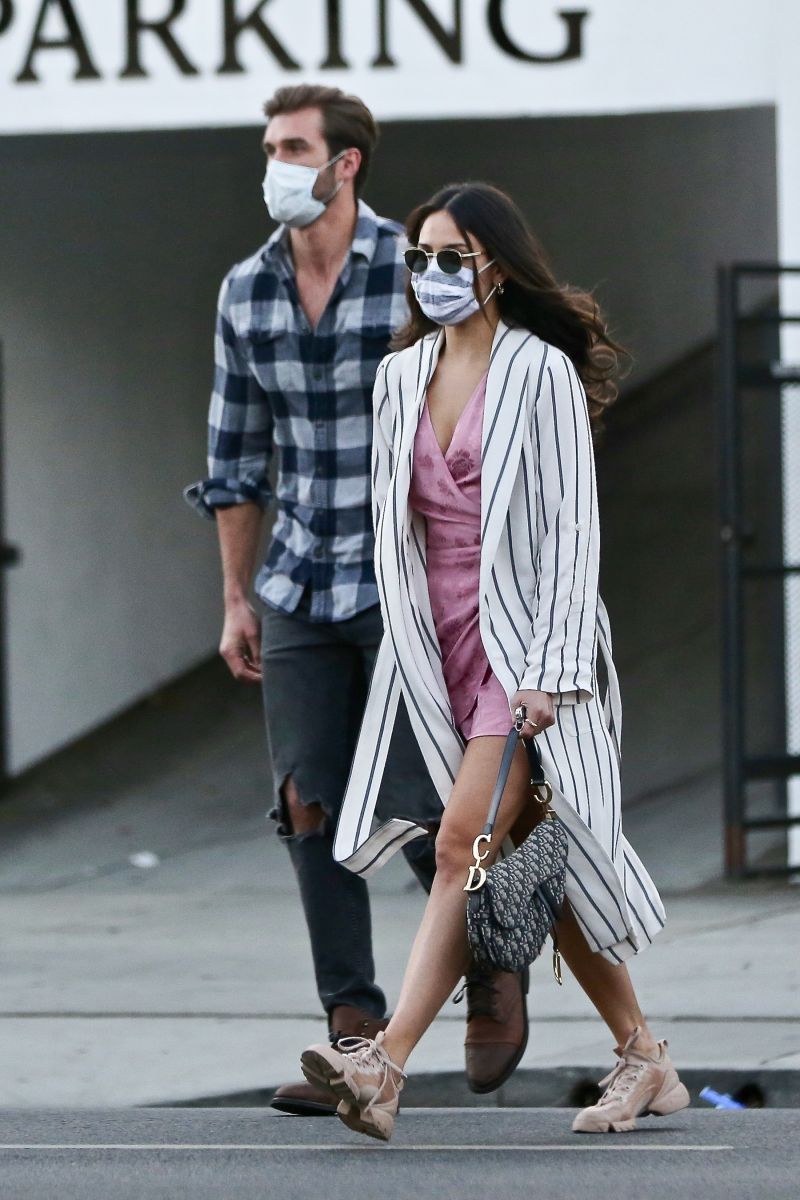 Despite the fact that they were not seen as romantic, the photographs raised suspicions about a possible relationship. In some images, the also model was seen wearing a pink minidress, a long striped blazer and her mask. Her heartthrob wore black jeans, a plaid shirt and also his mask. Both very cautious to avoid a coronavirus contagion.
So far neither of the two celebrities has made any statement regarding the snapshots that set the stage for a possible love affair between them. Dustin Lachowicz is originally from Wisconsin and has appeared in various advertising campaigns for brands such as Ralph Lauren, Swimsuit for all, and Under Armor.
The possible new love of Eiza González, before being a model was a firefighter and personal trainer after graduating from the National Academy of Sports Medicine.