Earthquake in Greece and Turkey: the earthquake in the Aegean Sea causes at least a dozen deaths, damage and a mini tsunami
A magnitude 7 earthquake with an epicenter in Izmir shook the Greek island of Samos and the Aegean coast of Turkey
At least 14 people have died and 438 have been injured after a strong earthquake that shook the Aegean coast between Turkey and the Greek island of Samos.
According to information from the United States Geological Survey (USGS), the epicenter of the 7.0 magnitude earthquake was located off the province of Izmir, in Turkey, and was felt in Athens and Istanbul , the most populous cities in Turkey. both countries.
The Turkish authorities estimate that the earthquake had a lower magnitude of 6.6, and point out that in the city of Izmir, 20 buildings collapsed and at least 12 people died.
In Greece, the death of two teenagers has been reported on the island of Samos where, according to testimonies collected by the country's public television, ERT, there was significant material damage.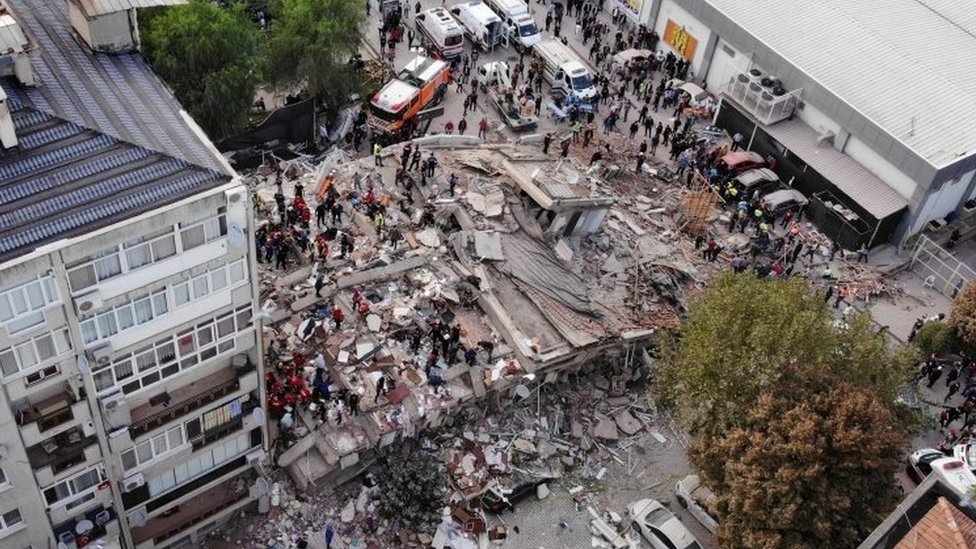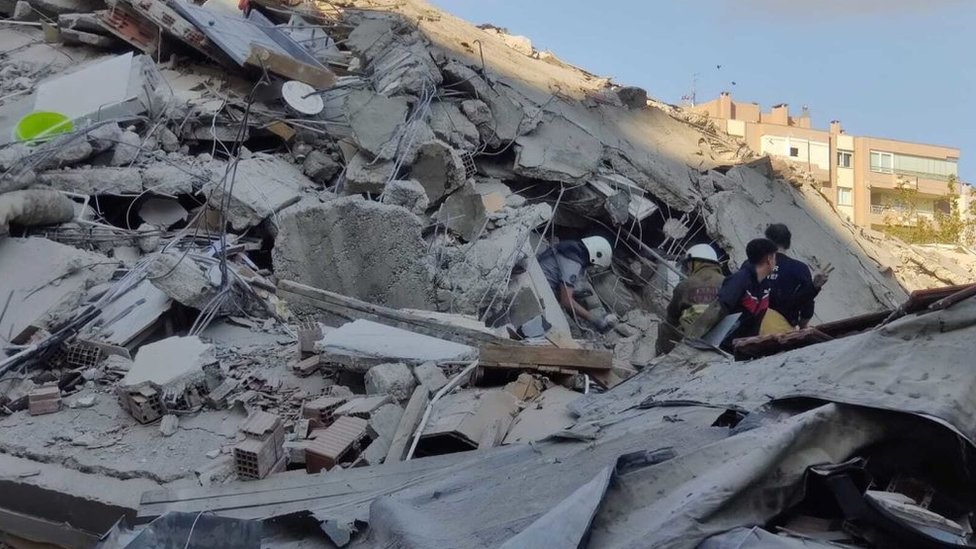 Reports indicate that the movement generated a minitsunami that flooded the port of the Greek island and Smyrna.
Turkey and Greece are located on one of the most active geological faults in the world, so earthquakes are common in both countries .
Chaos
In Izmir, Turkey's third- largest city , people were running into the streets after the shock that caused at least 20 buildings to collapse.
Videos have circulated on social networks where it appears to be witnessing the moment when a building in Izmir completely collapsed, according to the BBC journalist Orla Guerin.
"It was a really strong jolt, almost enough to make you fall to the ground," Chris Bedford, a retired British teacher living in Urla, west of Izmir, told the BBC.
Other images showed locals searching the rubble for survivors.
According to the Turkish authorities, 70 people have been rescued from the ruins of damaged buildings.
Floods were also reported in the city after sea level rise and some fishermen were feared missing.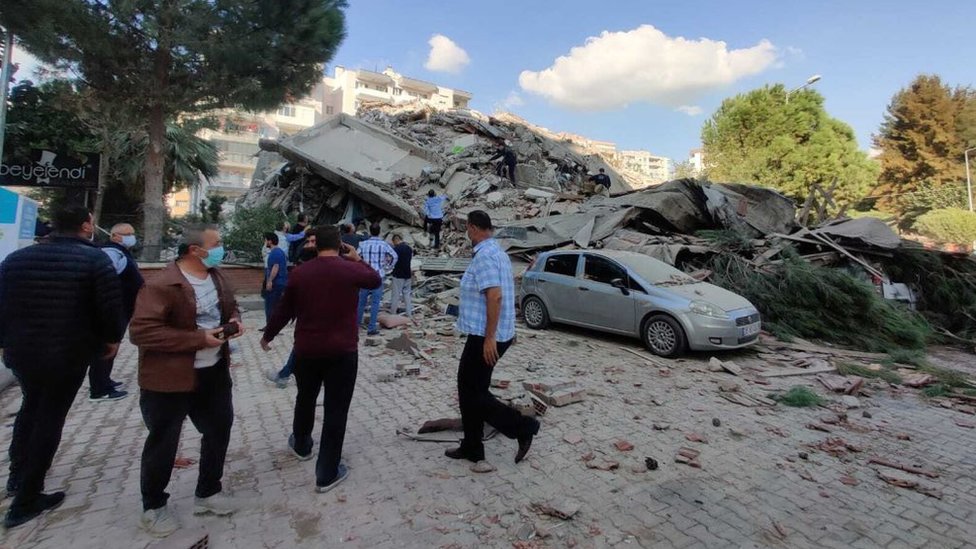 On the Greek island of Samos, where floods also occurred, residents were asked to stay away from coastal areas.
Greek authorities estimate that the earthquake was magnitude 6.7.
"We feel them very strongly," Manos Stefanakis, a journalist living in that town, told the BBC.
And he noted that it has been the strongest earthquake to affect the island since 1904.
In January this year, more than 30 people were killed and more than 1,600 injured when an earthquake struck Sivrice, in Turkey's eastern Elazig province.
And in July 2019, the Greek capital, Athens, was hit by an earthquake that left much of the city without power.