Dolores Cacuango, the Ecuadorian leader to whom Google dedicates a doodle
She was one of the architects of the Ecuadorian Federation of Indians and the foundation of the first bilingual schools of Spanish and Quechua
This October 26, Dolores Cacuango would turn 139 years old. And for that reason Google decided to honor this Ecuadorian activist with one of its traditional doodles.
The drawing that the search engine exhibits on its cover shows an indigenous woman surrounded by the snow-capped peaks of the Andes and a line of houses, possibly representing the center of her struggle: the Cayambe community, located in northern Ecuador.
Beyond the drawings and symbols, history points to Cacuango as one of the pioneers in the fight for human rights in Ecuador, as well as one of the architects of the influential Ecuadorian Federation of Indians.
But perhaps one of his greatest merit is to have installed on your region – and then Ecuador- the first bilingual schools that taught both Spanish and qu e chua.
But who was Dolores Cacuango, also known as Mama Dulu?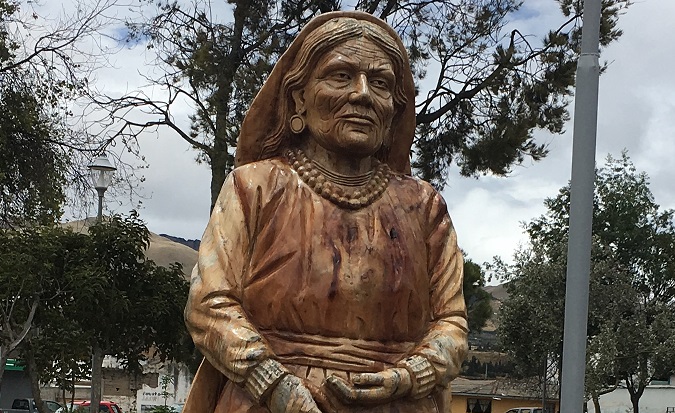 Activist at heart
Cacuango was born on October 26, 1881 in a land located in San Pablo Urcu, near Cayambe, in the province of Pichincha, in northern Ecuador.
However, like many of the country's indigenous women, at age 15 she had to emigrate to the capital to find a livelihood. There, she worked in various houses as a maid.
He never learned to read and write, although he did learn Spanish in his jobs. And also, as several stories about his life point out, it was there that he understood the importance of learning this language to fight for the well-being of the country's indigenous communities.
He knew from his own experience the discrimination and racism that prevailed in Quito during those years, especially against indigenous people. But he also understood, thanks to another pioneer of indigenous activism, Juan Albamocho, that there were laws that protected his own, and his struggle began to germinate.
A few years later, he decided to return to Cayambe.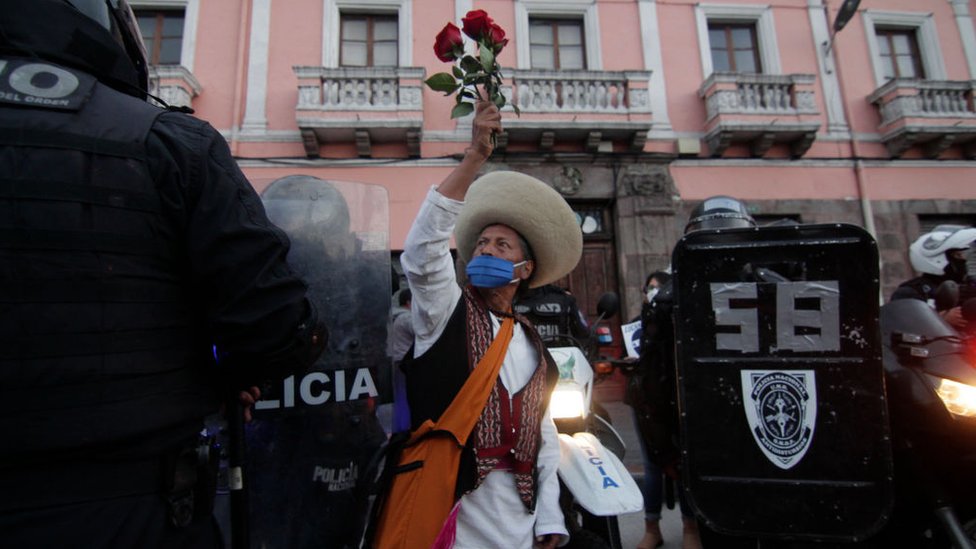 There he married and had nine children, of whom only one survived. The others died from illnesses associated with poverty and lack of health care.
In the midst of this situation, abuses by landowners in his region finally unleashed his activism, which had its first climax in 1931.
Mama Dulu, Tránsito Amaguaña and other women activists were part of what was known as the agricultural strike in the town of Olmedo.
The school
Despite strong retaliation – for example, Amaguaña had to remain in hiding for more than 15 years – that strike was the trigger for an indigenous social movement that ended with the formation of the first indigenous unions in the country.
But perhaps his greatest contribution was when, in 1944, he founded the first bilingual school of Spanish and qu e chua, without the approval of the Ecuadorian government.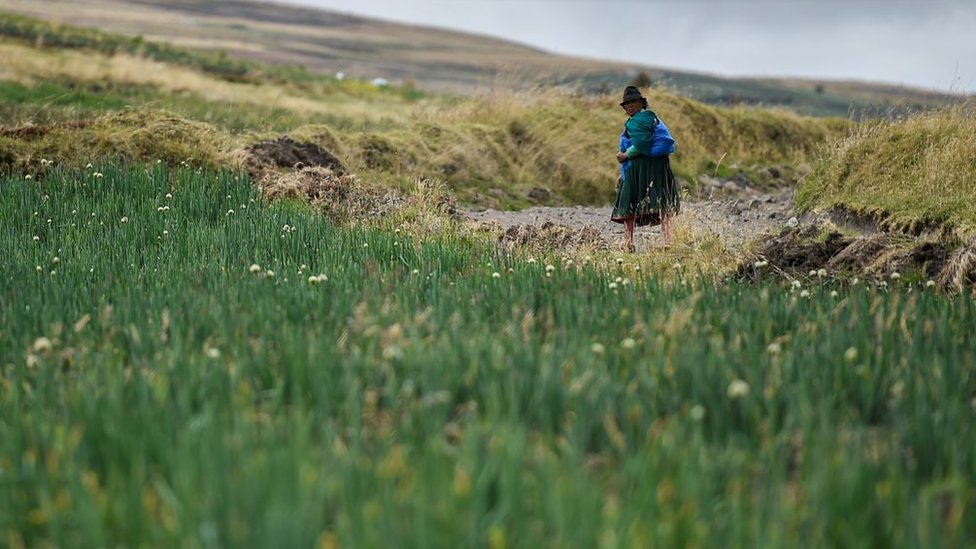 "I always understood the value of school. That is why I sent my children to the nearest school, so that they could learn the lyrics, "Cacuango said on occasion.
For the Colombian academic María Isabel González, the method of these clandestine schools was pioneering in many aspects.
" The schools of Dolores Cacuango were based on criteria that culturally recognized the knowledge of their communities , criteria that were unknown at the time," says González in his text "The clandestine schools in Ecuador."
"Despite the denial of culture and ancestral knowledge for several centuries, the criteria of 'clandestine schools' were taken up as an example to design bilingual intercultural education in Ecuador in 1988," he adds.
Although he marched several times to Quito to demonstrate against the government's actions against his communities, he lived the rest of his life in Cayambe.
On April 23, 1971, after decades of struggle, he died at the age of 89.