Disguised man kills two with sword in Canada
Police reported at least two dead and five injured after a man in strange clothing launched the attack with a knife in Quebec City
At least two people were stabbed to death by a man armed with a sword and dressed in medieval clothing in the Canadian city of Quebec, according to police.
Another 5 were injured in the attack on Halloween night in the historic center of Quebec. A man in his 20s and 30s was arrested shortly thereafter, around 1 a.m. local time. His identity has not been released.
Police reported that initial inquiries did not reveal the suspect's connections to extremist groups.
Canadian Prime Minister Justin Trudeau said on Twitter: "My heart is broken for the loved ones of the two killed in the horrible attack tonight in Quebec City."
"I also wish the injured a full recovery. We have you in our prayers and we will be there for you ", he added.
The prime minister thanked the emergency services for their work on the episode.
At a press conference on Sunday, Quebec City Police Chief Robert Pigeon said he believed the attack was premeditated, adding that the detainee, from outside Montreal, arrived in Quebec with the intention to "cause the greatest possible harm."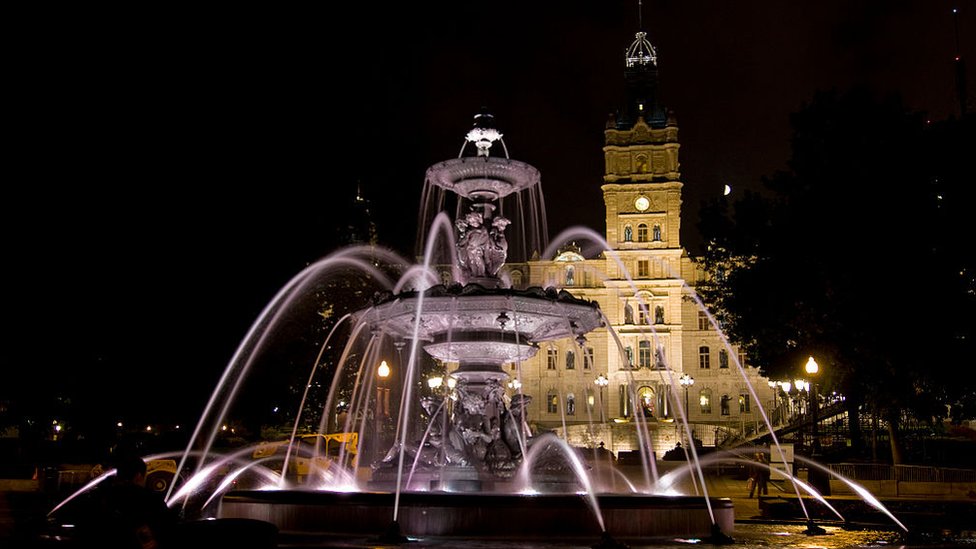 "Dressed in a medieval costume and armed with a Japanese sword, everything leads us to believe that he chose his victims at random," Pigeon said.
The suspect had once spoken of carrying out an attack "in a medical context" but had no criminal record and was not in police files.
The first news of the attack next to the Parliament of the French-speaking city emerged shortly before 10:30 p.m. local time on Saturday.
Local newspaper Quebec Le Soleil reported that the alleged killer was lying on the ground, barefoot and hypothermic when he was arrested. According to the newspaper, he turned himself in to the agents without resisting.
After being arrested, he was transferred to a hospital for examination.