Corrie Mckeague: Missing airman 'died after climbing into bin'
An airman who went missing four years ago is thought to have died after he climbed into an industrial waste bin, an inquest heard.
Corrie Mckeague, 23, who was based at RAF Honington, Suffolk, is believed to have died on 24 September 2016 after a night out in Bury St Edmunds.
Despite extensive searches, his body has never been found.
The inquest was opened at Suffolk Coroner's Court and was adjourned for a pre-inquest review in February.
Ch Supt Marina Ericson from Suffolk Police said Mr Mckeague had been on a night out in Bury St Edmunds and was "very drunk" when he was asked to leave the Flex nightclub.
She said Mr Mckeague, from Dunfermline, Fife, was "happy and friendly throughout the night" and was last seen alive at 03:25 BST walking into a horseshoe-shaped area behind Greggs and Superdrug, where industrial waste bins were stored.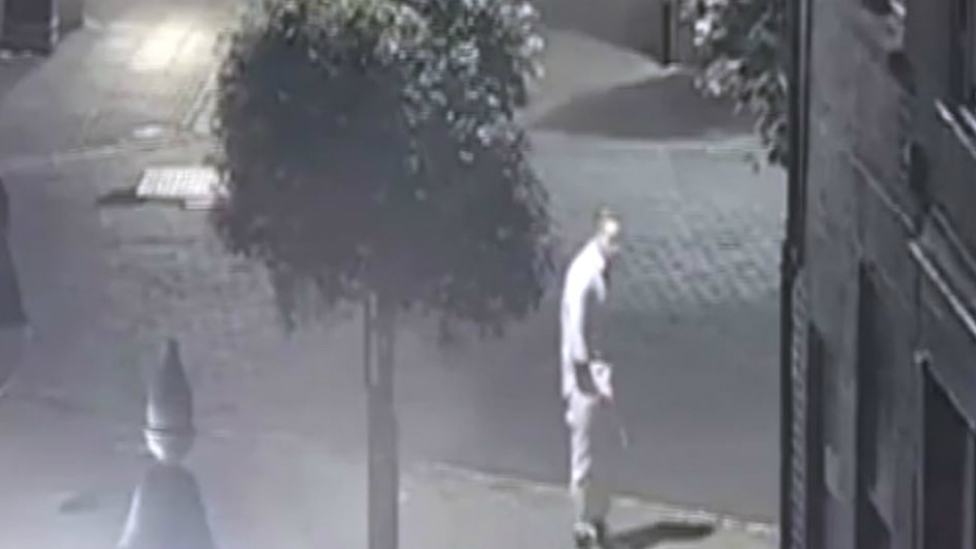 A Biffa refuse lorry drove into the area less than an hour after the last sighting of Mr Mckeague. The lorry's load weighed 116kg, 70 to 80kg more than average, she told the hearing in Ipswich.
The airman's mobile phone mapped the same route as the bin lorry to Barton Mills, she said.
Ch Supt Ericson said it was believed Mr Mckeague had climbed into the Greggs waste bin and was inside it when it was emptied into the Biffa lorry.
"That was where he subsequently died," she said.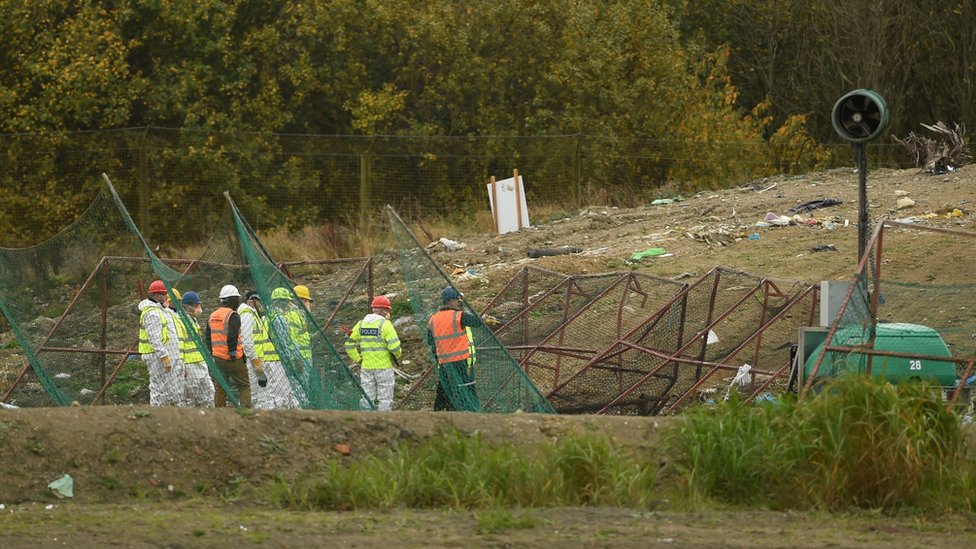 The chief coroner for England and Wales directed the inquest be held into the death, following a request from Mr Mckeague's family.
Mr Mckeague's mother, Nicola Urquhart, previously said she hoped the inquest would "be able to tell me, and us as a family, that there is just nothing else that we could do or be able to do to find Corrie".
The Suffolk Police investigation into the disappearance was handed to the cold case team in 2018.
At the time, the force said the evidence pointed to Mr Mckeague having been "transported from the 'horseshoe' area in a bin lorry and ultimately taken to the Milton landfill site".
As part of the inquiry, which cost more than £2m, police trawled the landfill site in Cambridgeshire.