Boris Johnson: It is our mission as Tories to promote opportunity
Promoting opportunity across the UK is "our mission as Conservatives," Boris Johnson has told his party conference.
In his leader's speech, the PM said fixing the "broken housing market" and boosting infrastructure would help "level up" the economy.
And he vowed to deliver a "long overdue" change in approach by controlling immigration to boost wages.
The 45-minute conference address was his first directly to Tory members since the Covid pandemic.
In an upbeat speech peppered with jokes, he said reducing regional inequality was the "greatest project that any government can embark on".
Reducing "aching gaps" in opportunity between regions, he insisted, would "take the pressure off" south-eastern England as well as boosting places that felt left behind.
This week's conference in Manchester has taken place amid concerns over rising inflation, supply chain problems, and petrol and worker shortages.
But Mr Johnson insisted that the "present stresses and strains" were the result of an economic rebound in the wake of Covid shutdowns.
He added that a "new direction" on immigration would deliver on the Brexit referendum and represent the "change that people voted for".
And he promised to end the "scandal" of declining home ownership among young people by building more homes around the country.
He announced a £3,000 yearly "premium" to help schools in struggling areas of England recruit maths and science teachers.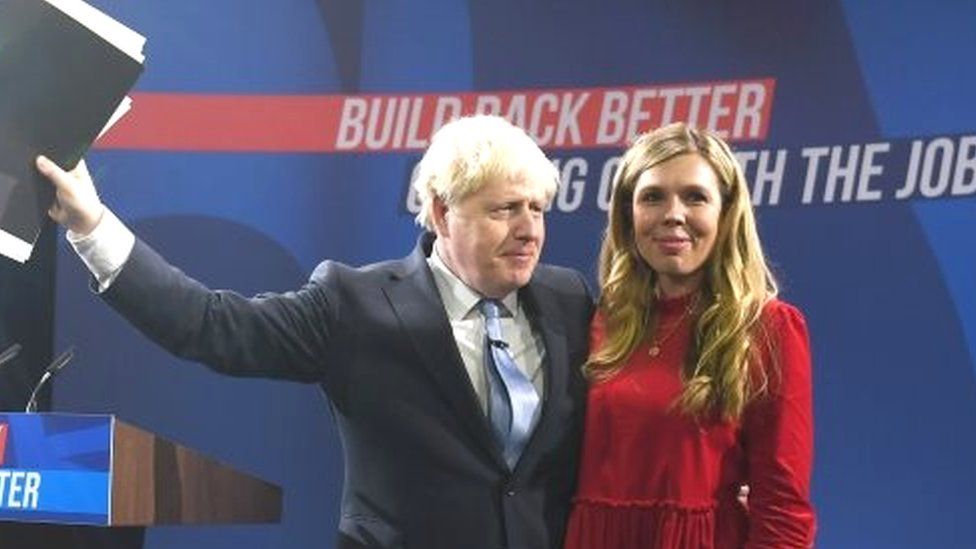 "There is no reason why the inhabitants of one part of the country should be geographically fated to be poorer than others," he said.
"You will find talent, genius, flair, imagination, enthusiasm – all of them evenly distributed around this country. But opportunity is not.
"And it is our mission as Conservatives to promote opportunity with every tool we have."